ISUOG's state-of-the art basic training program provides trainees that are new to ultrasound an introduction to essential topics in obstetrics and gynecology.
The Principles of Ultrasound
ISUOG Basic Training is proud to present its first educational film. We worked closely with Medical Aid Films in order to produce a film that covers the principles of ultrasound imaging. Please click here to take our survey and help us evaluate this initiative.
Basic Training at the World Congress
Don't miss our Basic Training train the trainers workshop on Monday at 14:15 in Hall 4 to learn more about our program and engage in a conversation with our Task Force and faculty. And don't forget to join our BT hubs on Monday at 11am and Tuesday at 1pm, delivering highlights of the scientific program to trainees and beginners with the Basic Training approach!
And you can watch our new film "The Basic Steps of an obstetric ultrasound: Basic Training film screening" on Monday in Hub 4 at 12:10-12:50. See the final program for room details.


Learn with Basic Training
Basic Training aims to ensure that all scan providers are competent and that all women receive a high standard of gynecological and obstetric care.
In order to achieve its mission, ISUOG is developing a full Basic Training program, including theoretical and practical assessment and certification, with our Basic Training Task Force. ISUOG envisions a four step model of teaching, training, assessment and certification for trainees, with its courses being delivered on-site, online and via live stream.
Additional learning resources
ISUOG: Plan your movements and improve your image
What's new with Basic Training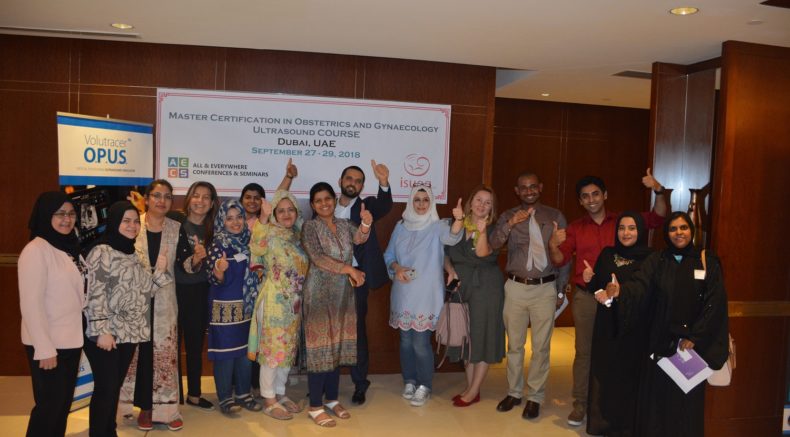 1 of 10
Delegates attend the first session of the year-long Basic Training program, running for the second time in Lebanon from September 2018 to July 2019 under the direction of Gihad Chalouhi, Imad Aboujaoude, and Nabil Helou.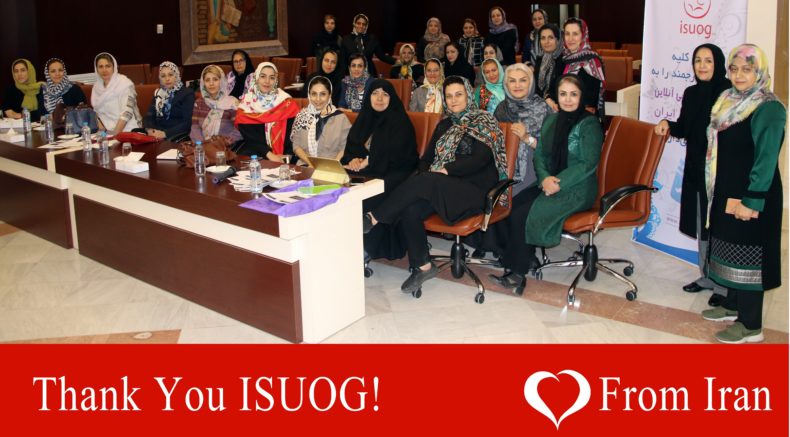 2 of 10
Delegates from the satellite in Mashhad, Iran, who watched the 4-day Basic Training program in Chennai via livestream - they were one of 10 satellites who attended the course, where the full BT curriculum was presented for the first time.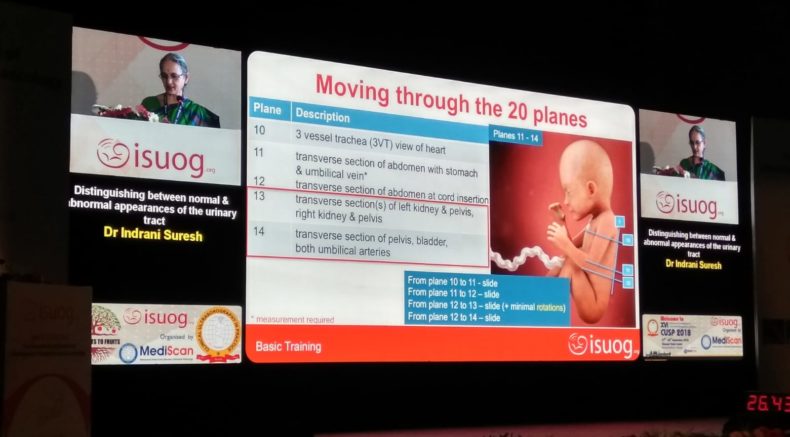 3 of 10
Dr Indrani Suresh presents the lecture "Distinguishing between normal and abnormal appearances of the urinary tract" at ISUOG's Basic Training course during CUSP 2018. Over 300 delegates attended this 4-day course in person and via livestream.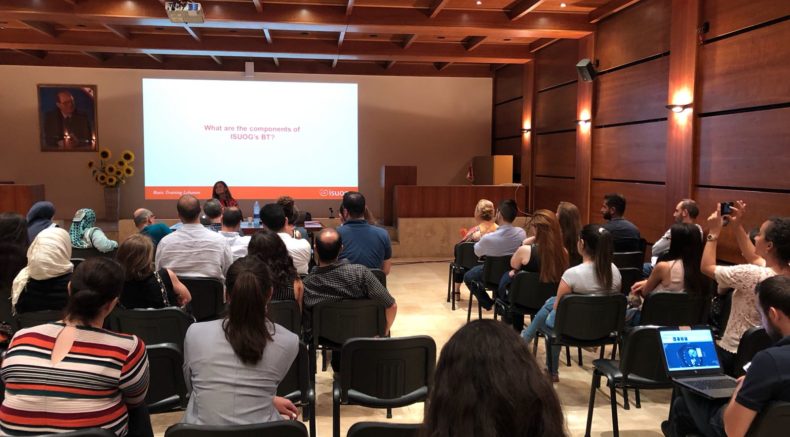 4 of 10
Following the success of the 2017-2018 BT program in Lebanon, ISUOG faculty hosted an information session for those interested in joining the second year-long program beginning in September 2018.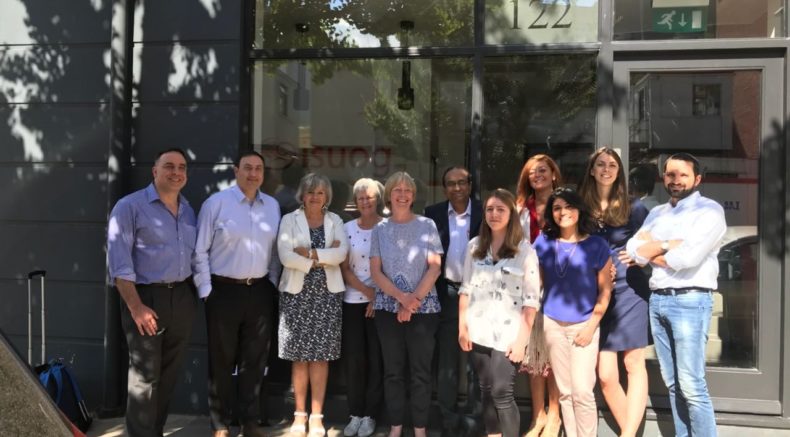 5 of 10
Members of ISUOG's Basic Training Task Force attend the Basic Training summit in London in June. Over the two day meeting the Task Force finalised the theoretical and practical Basic Training curriculum.
6 of 10
ISUOG's President Elect, Katia Bilardo, presents at the Basic Training course at ISUOG's Internation Symposium in Athens.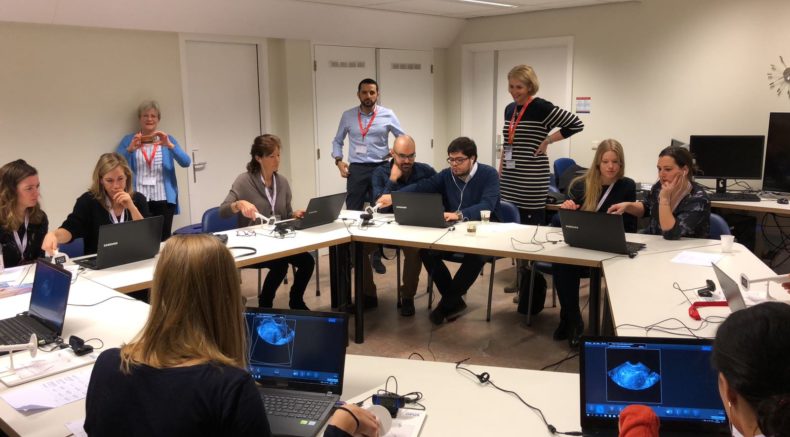 7 of 10
Delegates attend the simulation session on day two of our Basic Training course in gynecology, which took place at Erasmus MC in Rotterdam.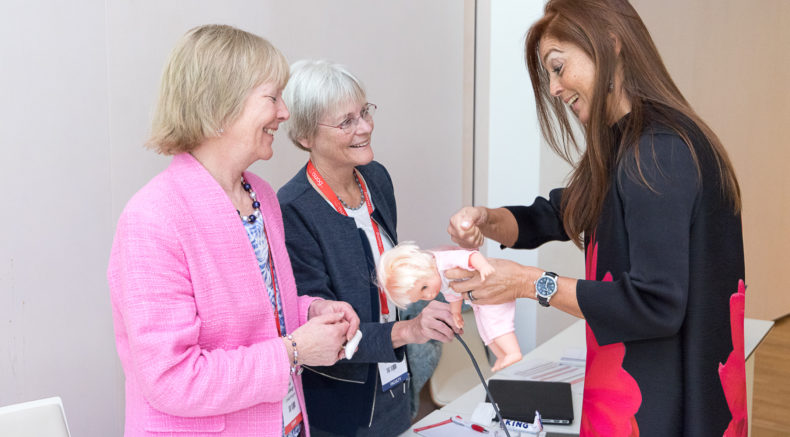 8 of 10
Titia Cohen-Overbeek, Trish Chudleigh and Reem Abu-Rustum, head of the Basic Training Task Force, presenting at the Basic Training course at ISUOG's 27th World Congress in Vienna.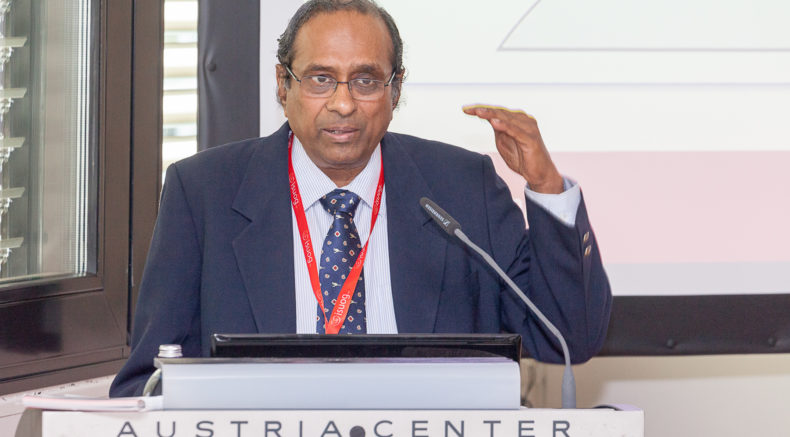 9 of 10
Dr Suresh Seshadri presents at the Basic Training course during the ISUOG's 27th World Congress in Vienna.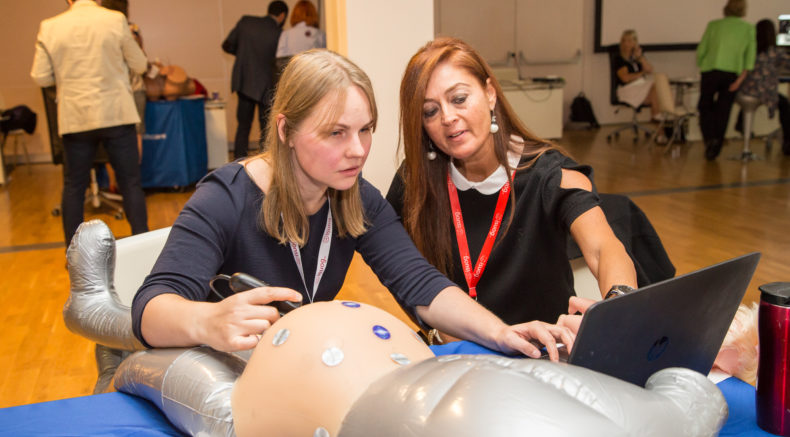 10 of 10
A delegate attends the simulation session, on day 2 of the Basic Training course at the 27th World Congress in Vienna.