ISUOG's state-of-the art basic training program provides trainees that are new to ultrasound an introduction to essential topics in obstetrics and gynecology.
The Principles of Ultrasound
ISUOG Basic Training is proud to present its first educational film. We worked closely with Medical Aid Films in order to produce a film that covers the principles of ultrasound imaging. Please click here to take our survey and help us evaluate this initiative.
Learn with Basic Training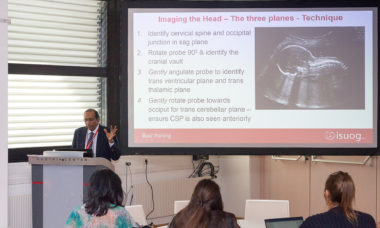 Welcome to the online Basic Training module, where you can view all the lectures from the full theoretical curriculum and complete assessments (in development).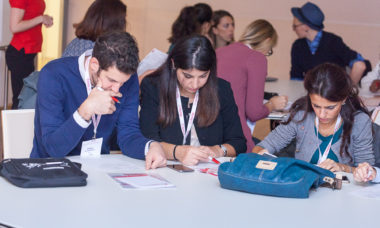 Find out more and register for a Basic Training Course. Join us onsite or via live stream.
Basic Training aims to ensure that all scan providers are competent and that all women receive a high standard of gynecological and obstetric care.
In order to achieve its mission, ISUOG is developing a full Basic Training program, including theoretical and practical assessment and certification. ISUOG envisions a four step model of teaching, training, assessment and certification for trainees, with its courses being delived on-site, online and via live stream.
If you are interested in hosting a satellite course and live-stream it, contact us on: education@isuog.org . Please note that all satellite organisers need to be ISUOG members.