Explore curated, unique, high quality images or videos illustrating aspects of ultrasound.
The focus of VISUOG is on images as the cornerstone for accurate sonographic diagnoses and we are working to expand and improve VISUOG's bank of images and ultrasound clips. You can get involved by contributing your own images and clips to the site.
We welcome images and clips on any topic related to ultrasound in obstetrics and gynecology, and contributors will be fully credited for any media used on VISUOG. Please use the form below to upload your images/clips, including a short description of what you have uploaded, and, if possible, which section of VISUOG it corresponds to.
Please note that the maximum upload size is 5MB, and larger images and clips can be sent to [email protected]. Where possible, please include images in .jpeg, .jpg or .png format, and video clips in MP4 format.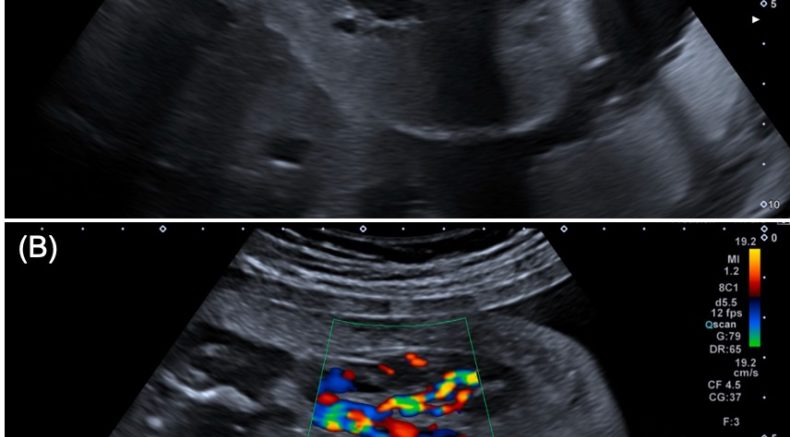 1 of 2
Routine ultrasonographic examination at 31 weeks showing a large mass measuring 66x66mm on the right thigh (A). Color doppler analysis demonstrating the blood flow of the mass (B).
2 of 2
Post-delivery photograph of the neonate after elective cesarian delivery at 31+3 weeks of gestation. The cesarian section was decided concerning fetal hemodynamic compromise and to minimize tumor trauma and potential hemorrhage.