Learn more about our World Congress 2022 program topic - fetal interventions, via our educational resources including lecture videos, UOG articles, VISUOG chapters and Learning modules.
Congress program sessions
Masterclass [MC]: The modern era of fetal surgery
Understand the latest updates of fetal surgery /perinatal medicine and learn about outcomes and research in the field of fetal surgery
Speakers: Dr Magdalena Sanz Cortes (Chair), Prof. Kurt Hecher (Co-chair), More to follow…
Date: Sunday 18 September Time: 08:30
Workshop [WS]: Twin pregnancies: from routine screening to surgical intervention [in partnership with SMFM]
A session in partnership with the Society of Maternal and Fetal Medicine. This session includes the debate: To do or not to do: laser photocoagulation for the diagnosis of TRAP and TAPS in monochorionic twins. When and why?
Speakers: Prof. Liesbeth Lewi, Dr Magdalena Sanz Cortes
Date: Sunday 18 September Time: 16:05
Oral communication [OC]: Updates on artificial placenta development, spina bifida repair and other advances in the field
Abstracts session that will include the latest research papers from leading professionals in the field.
Date: Sunday 18 September Time: 09:20
Review our detailed program of plenaries, workshops, masterclasses here.
Supplement your learning
Paradigm-shifting indications on fetal surgery
Fetal surgey is a relatively new field which requires high levels of technology and a multidisciplinary approach. Dr Magda Sanz-Cortes discusses the paradigm-shifting indications, or simply, the fundamental changes in the basic concepts and experimental practices on fetal surgeries.
Basic Training resources
Patient Information leaflets
UOG articles
Learning modules
VISUOG chapters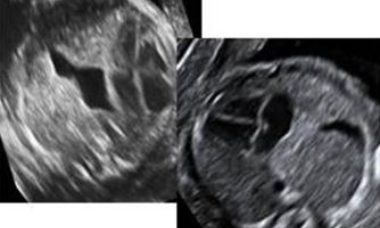 Congenital diaphragmatic hernia is a fetal defect associated with a higher risk of mortality due to pulmonary hypertension and lung hypoplasia. Fetal diagnosis is based on demonstration of an abnormality in the thoracic view. Prognosis is based on evaluation of the lung size in the contralateral side of the hernia.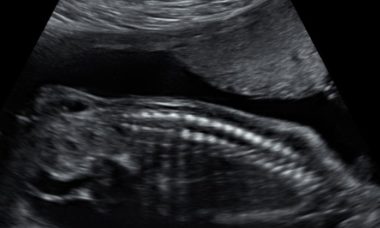 Sacrococcygeal teratoma is a rare tumor probably developing from the pluripotent cells of Hensen's node, anteriorly to the coccyx. It may be visible on ultrasound as early as in the first trimester as a fairly large mass arising from the sacrococcygeal area, with or without a visible intrapelvic component.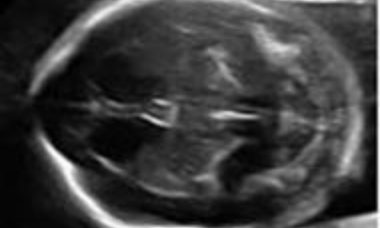 Spina bifida is a defect of the vertebral arches. Most frequently the cavity of the neural tube is open. In a minority of cases the defect is closed by the overlying skin. Open spina bifida results in a U-shaped defect of the vertebrae in the axial plane, and is associated with typical cranial signs and clubfoot.
CME Activities
Earn CME points as you learn by searching and completing the following activities on the ISUOG Academy learning management system:
Some ISUOG educational resources and lectures require you to become a member. Become a journal member today to have full online access to all articles from Ultrasound in Obstetrics and Gynecology. If you are a member, please sign in to view the locked content.