Taking place on 15 October 2023 (prior to the main program), pre-Congress courses allow attendees to explore a particular subject area in more detail and depth. Places are limited, so book early to avoid disappointment.
Three pre-Congress courses will be held on Sunday 15 October. ISUOG is collaborating with partners to deliver the latest insights into the selected topics. Registration for these courses is now available for delegates to select while registering for the Congress (the fee for these courses is separate to the main Congress fee and must be purchased as an add-on during the registration process). There are limited spaces available so please book early to avoid disappointment. Watch our video, read more about each of our pre-Congress course programs and register below.
Find out more about the ISUOG 2023 Pre-Congress courses
VIEW THE COURSE PROGRAMS BELOW:
Gynecology course
Enhance your Congress experience by joining us for this in-depth course exploring IOTA, Adnexal Masses and Endometriosis. This course will bring together leading international faculty and provide a comprehensive overview of practice from around the world today and where the field is heading in the future.
Sunday 15th October 2023 (09:00 – 17:00)
Location: Grand Ballroom 101 & 102, COEX Centre
Course leads: Thierry van den Bosch and Srdjan Saso
Morning: IOTA and the classification of ovarian pathology, including:
The IOTA ADNEX model, what are the variables and how well does it perform?

Classifying ovarian masses and other pathology in children and adolescents
Afternoon: Using ultrasound to scan women with possible Endometriosis with a focus on DE, including:
The IDEA consensus – making sure we are all using the same nomenclature when describing endometriosis

[Video demonstration] How to look for deep endometriosis
Genomics course
During this one-day course you will receive a full view of genomics and it's relevance for all ultrasound professionals. You will hear directly from leading researchers in the area with in depth lecture and discussions that will enhance your knowledge and inspire you with new ideas ahead of the Congress.
Sunday 15 October 2023 (09:00 – 17:00)
Location: Grand Ballroom 104 & 105, COEX Centre
Course leads: Fabricio da Silva Costa, Francesca Grati and Britton Rink
Morning:
Integrating imaging and genomics for prenatal diagnosis

CfDNA application in prenatal diagnosis and beyond
Afternoon:
Reproductive Genomics

Emerging applications in genomic screening
Partner: With thanks to SMFM for partnering with ISUOG on this course.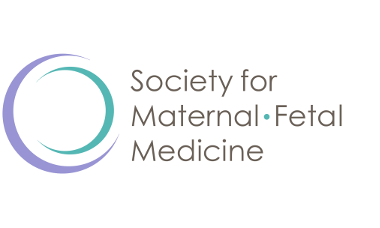 Obstetrics course
This course will include a half-day on each of fetal heart and fetal brain. Led by experts in the field it will guide you through everything you need to know on the topic as well as the latest cutting edge developments. With an in-depth focus on heart and brain this course perfectly complements the 2023 Congress program.
Sunday 15th October 2023 (09:00 – 17:00)
Location: Grand Ballroom 103, COEX Centre
Course leads: Helen Feltovich, Tullio Ghi, Karina Haratz and Magda Sanz Cortes
Morning: Fetal brain, including:
- [Ultrasound demonstration] How to assess posterior fossa in a basic and advanced CNS scan
- Most common anomalies in the corpus callosum: how to detect them and their impact on development
Afternoon: Fetal heart, including:
- Color Doppler in fetal echocardiography
- Outflow tract abnormalities: the 3VV and more
On demand: the lectures in these courses will be recorded and will be available on-demand for 1 month post-event (to pre-Congress course registrants only).
Please note that the above information is provisional and subject to change. Please keep up-to-date via this page. If you are having trouble registering for any of these courses, please contact
[email protected]
.