Discover what educational and promotional options are available for your company at ISUOG's first Virtual World Congress. Find out about the industry program of symposia and webinars.
Industry program
Continue your educational journey in the exhibition halls where exhibitors host their own webinar program. Watch industry webinars on the exhibitors booth live and on-demand.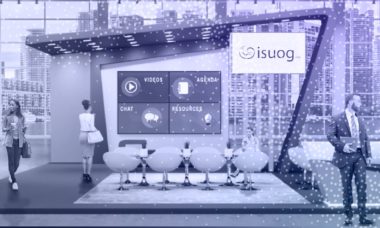 Need help setting up? See the technical manual for details on how to make the most of your virtual stand and information specific to our Congress.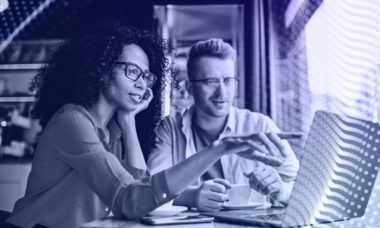 Our Virtual World Congress industry prospectus is now available! Take a look to see the great sponsorship and exhibition opportunities available.
Why you can't miss our Virtual World Congress
Communicating with attendees: Our virtual platform will create opportunities to speak to our international community in 1-2-1, group, and session hall formats
Demonstrations: The live scan demonstrations, innovation showcases and virtual exhibition booths will allow you to demonstrate your products
Follow-up: The technology will allow you to collate interested leads and follow-up with online and face-to-face regional demonstrations (social distancing allowing)
Large online community: ISUOG has a large online-community, reaching live audiences of 5000+, therefore you will be introduced to more attendees interested in your company
Cost-effective: We are reducing the pricing of some of our packages, even though you will be reaching larger audiences, in acknowledgment of your budget cuts due to COVID-19
Support: Although this is our first Virtual Congress, the ISUOG office has vast experience of online events and will support you through the process so that the event is successful for you
Exposure: Your company will have longer exposure to our attendees as the virtual platform will be open 24 hours-a-day and for one month following the end of the event (until 17 November 2020, 23:59 GMT)
Innovation: A digital platform allows you to be more creative with content and interaction
Compliance: Your videos and lectures can be pre-recorded which will make it easier for your compliance team to approve them
Analytics: The platform will produce more analytics on your booth and education sessions, and allow you to identify trends, engagement patterns and assess ROI
Preparing for the future: Virtual and hybrid meetings are here to stay, so join us on this journey and learn how to represent your brand virtually
Exhibition and sponsorship key dates
19 June: Deadline for feedback from sponsors regarding live scans and educational workshop preferences
June: Presentation of the platform and options
18-19 June: ISUOG Scientific program planning meeting
August: Technical meeting and training on the platform
7 September, midnight London time (BST): Early-bird booking discount deadline
25 September: Deadline to upload content to the platform
16 October: Virtual World Congress launches
17 November (23:59 GMT) Access to Congress platform and on-demand content closes
Industry Newsletter
If you would like to sign up for the ISUOG Industry Newsletter to receive updates, please email your request to congress@isuog.org