Learn about the hidden gems of Berlin from our Local Organising Committee.
The capital of Germany is home to world famous museums, memorials, historical buildings, and numerous parks. This city breathes with life, offering a dynamic mix of thrilling entertainment, shopping, and a wide variety of attractions.
10 top-rated tourist attractions in Berlin:
1.The Brandenburg Gate
2.The Rebuilt Reichstag
3.Museum Island
4.The Berlin Wall Memorial and Checkpoint Charlie
5.Charlottenburg Palace and Park
6.The Gendarmenmarkt
7.Jewish Museum Berlin
8.Grosser Tiergarten and the Victory Column
9.Pergamon Museum
10.Berlin Cathedral Church
Enjoy your time in Berlin by getting yourself a Berlin Welcome Card. The card includes free use of public transportation and reductions for 200 attractions. For more information and to purchase the card, click here.
Prof Birgit Arabin completed her medical studies at the Albert Ludwig University Freiburg, Germany (1971-1975) and Free University Berlin (1975-1978). She has over 25 years of working and teaching experience in the field of obstetrics and gynaecology including:
1978 -1979 Research Fellow University Hospital Brussels and at the Institute for Perinatal Medicine Berlin
1979-1985 Residency OBGYN Ruprecht Karl University Heidelberg
1985-1988 Assistant Professor Institute for Perinatal Medicine Berlin
1988-1993 Assistant Professor Free University Berlin
1992-93 Lecturer/Studies School of Public Health Hannover
1993-2008 Consultant Perinatal Centre Zwolle - NL Subspecialist Maternal Fetal Medicine in Germany & The Netherlands Level III DEGUM Ultrasound/Germany
1998-2018 Lecturer Private University Witten-Herdecke
2008-2018 Head of Prenatal Medicine/ Academic Perinatal Board, Philipps University, Marburg-Germany
Prof Birgit Arabin is a member of numerous societies including: WAPM, SMFM, ISUOG, IAPM, NVOG, DGGG, DGPM, DGPPM. Her clinical and research interests focus on the prevention of preterm birth, fetal growth, prenatal diagnosis, fetal programming, twin pregnancy, public health concepts, national and international education and postgraduate training, partnerships in the field of perinatal medicine and the integration of cost-effective creative projects in perinatal medicine.
In 1997, Prof Birgit Arabin founded the Clara Angela Foundation Witten/Berlin.
Awards:
Staude Pfannestiel Price (1988)
Ambroise Pare Medal Int. Academy Perinatal Medicine (2005)
Award World Association Perinatal Medicine (2008)
Hackert Price Prenatal Medicine (2009)
Pschyrembel Medal (2013)
Dexeus Medal (2015)
Honorary Member Cuban Society OBGYN (since 2016)
Dr. honoris causa Sorbonne-Paris (since 2016)
Honorary professor Moscow University (since 2018)
Read more
Somewhere to have a drink: I recommend Ständige Vertretung. It's a historical bar with famous political pictures and a "Biergarten atmosphere". There's a great atmosphere and great beer.
Somewhere for dinner: I really like Lutter & Wegner Weinhandlung, a traditional place with German-Austrian food behind the concert hall.
Somewhere different:

a) A trip to Potsdam and the Sanssouci Palace reachable by S-Bahn or by boat
c) A visit the KPM Royal Porcelain Factory, and appreciate a company dedicated to beauty and detail. There is a great cafe and first or second-hand shop attached.
d) A walk around the Grunewald lake (1 hour) and visit the Jagdschloss Grunewald, the oldest preserved castle of Berlin,
Editorial Board of UOG, Online Education Content Review Task Force (Chair), Bids Committee, Scientific Committee, Perinatal Doppler and Vascular Focus Group, Safety Committee
Prof. Christoph Brezinka is an associate Professor of Obstetrics and Gynaecology at the reproductive medicine department of Innsbruck Medical University. He has an active interest in Doppler in Perinatal and periconceptional medicine since 1986. Christoph was secretary of the International Perinatal Doppler Society and organised this society's merger with ISUOG in 2002.
Notable Publications:
Brezinka C (2012). "Rare but typical" - a review of extrauterine dislocations of IUD's. J Gyn Endokrinol 6:12-17.
Brezinka C and Spitzer D (2012). Ultraschall in der Reproduktionsmedizin [ultrasound in reproductive medicine]. In: Gembruch U, Hecher K, and Steiner H, editors. Ultraschall in Gynäkologie und Geburtshilfe (in press). Berlin: Springer.
Country: Austria

Field: Obstetrics/Gynecology/Reproductive Medicine

Specialties: Fetal biometry and wellbeing; fetal growth restriction; maternal and fetal Doppler; gynecological ultrasound; early pregnancy; reproductive medicine; safety of ultrasound

Languages: English; French; Italian; Dutch
Read more
Somewhere to eat and drink: Alt-Berliner Wirtshaus zur is a great place for German traditional food.
Somewhere to eat and drink: Gaststätte Sophieneck is worth the extra trek for a restaurant that makes you feel like you are part of the neighbourhood.
Somewhere to eat and drink: Zillemarkt is a good value restaurant and with excellent mealsl, and a nice rear beer garden.
Privatdozent Dr. med. Stefan Verlohren, MD, PhD, is a Consultant in Obstetrics and Gynecology and Senior Lecturer at the Department of Obstetrics, Charité University Medicine, Berlin. He is specialized in Maternal-Fetal Medicine and DEGUM II certified with a clinical interest in high risk pregnancy care as well as prenatal diagnosis of fetal malformations.
After studying Medicine in Marburg, Berlin and Lausanne, he was trained in Obstetrics and Gynecology at the Charité Berlin. He performed a Postdoctoral Research Fellowship at the Max-Delbrueck-Center for Molecular Medicine, Berlin and a Clinical Fellowship at the Fetal Medicine Unit, St. Georges Hospital, London.
His main research interest is preeclampsia, he is the head of the Preeclampsia Research Group at the Charité. Dr. Verlohren has published extensively basic and clinical research on that topic. He is member of the Executive Committee of the European Society of Perinatal Medicine (EAPM), member of the Editorial Board of Fetal Diagnosis and Therapy as well as Associate Editor of Archives of Obstetrics and Gynecology.
Read more
Somewhere for dinner: My recommendation for a nice dinner with friends would be Grill Royal in Friedrichstraße
Somewhere for dinner and drinks: I also really like this very contemporary and cool restaurant called Crackers. In the same building is the Michelin star vegetarian restaurant Cookies Cream, also a nice fine dining experience.
Privatdozent Dr Dietmar Schlembach (MD, PhD) is an expert in Maternal-Fetal Medicine and Obstetrics and DEGUM III certified. Since May 2014, he is Head of the Department of Obstetrics at Vivantes Clinic Berlin-Neukölln, Germany. He is currently board member of the German Society of Gynecology and Obstetrics and secretary of the Working Group Obstetrics and Prenatal Medicine of the German Society of Obstetrics and Gynecology. He's also secretary of the German Society of Prenatal- and Obstetric Medicine.
Field: Prenatal Medicine, Maternal-Fetal-Medicine, Obstetrics
Specialties: PD Dr Schlembach addresses the specific problems and treatment of pregnancy complications (such as hypertensive disorders and intrauterine growth restriction) as well as prenatal diagnosis and therapy. His clinical and research focus is screening, diagnosis and treatment of hypertensive disorders and intrauterine growth restriction, preterm birth and prenatal diagnosis and therapy of fetal abnormalities.
Languages: German, English
Read more
Somewhere for drinks: My favourite places to have drink and hang out are
Somewhere for dinner:
1) Austernbank Berlin which is a seafood restaurant in the vaults of one of the former biggest banks in Germany
2) Il Calice
3) Eins44 where food and drink meets industrial design
Somewhere different: I recommend my friends to use this website www.top10berlin.de or the app Cool Cities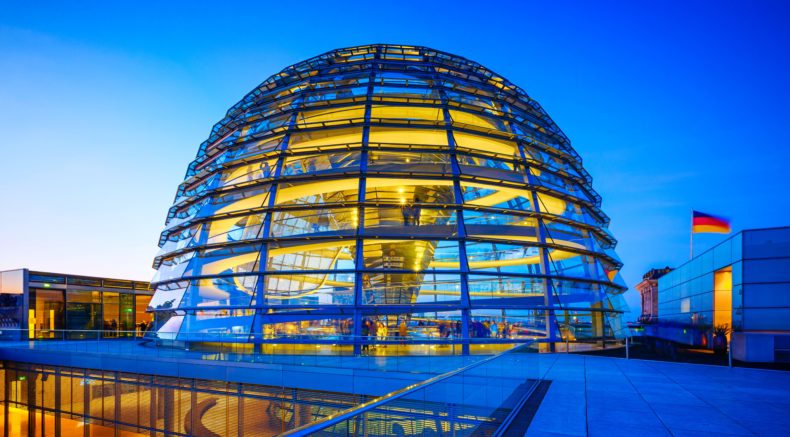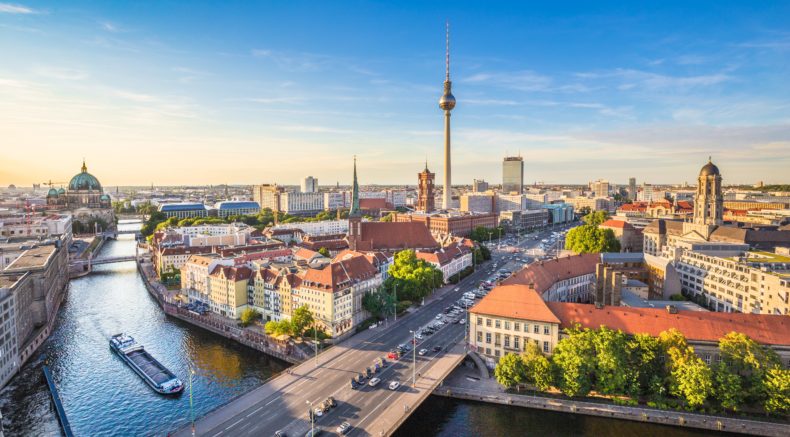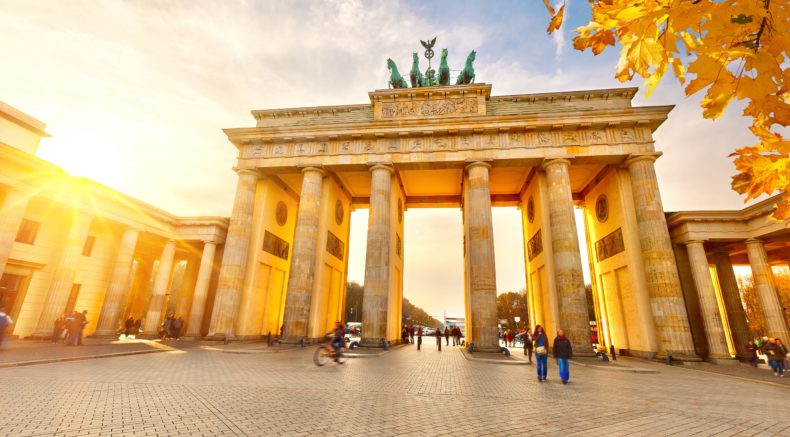 3 of 4
The Brandenburg Gate