ISUOG Basic Training and ISUOG Outreach will be delivering a number of education hubs and workshops during the World Congress in Berlin.
Check out what we have planned and register to attend now!
Basic Training hub series
Basic Training will be running a series of morning hubs focusing on 'training the trainer' to successfully deliver and assess the Basic Training practical curriculum, and on how to deliver patient-centred care. Anyone who has previously delivered practical training with ISUOG Basic Training or Outreach, or who would be interested in doing so in future, or anyone who would like to improve their own practical or teaching skills, is invited to attend this hub series.
Monday 14th October, 08:15 - 09:15
This hub, chaired by Basic Training Task Force Chair Reem Abu-Rustum and ISUOG President Katia Bilardo, will take a 'train the trainers' approach to delivering the ISUOG Basic Training practical curriculum. Simulation will be used to explain how to deliver the practical curriculum in obstetrics and gynecology to trainees, and how to assess trainees' skills.
Tuesday 15th October, 08:15 - 09:15
ISUOG Basic Training Task Force members Shabnam Bobdiwala and Chiara Landolfo will chair this 'train the trainer' hub, using simulators to demonstrate how to teach trainees to perform the gynecological ultrasound scan.
Wednesday 16th October, 08:15 - 09:15
ISUOG OUtreach Committee Chair Lisbet Hanson will lead this hub on patient counselling and care, using simulation and role play to demonstrate how to prepare and counsel the patient, and to emphasise the importance of patient-centred care.
Date: Monday October 14th 10:45 AM-11:45 AM
Location: Foyer 3 - Hub 1
Chair: Dr. Lisbet Hanson
Learning Objectives: Participants will gain an understand of outreach's new virtual mentorship program and learn more about how to get involved.
Program: The Education team with be collaborating with ISUOG's Outreach Program to deliver a hub launching of Virtual Mentorship Program! This hub will outline the program, what it means to be a mentor and the process and outcomes. It is a great opportunity to get involved with the volunteering side of ISUOG so don't miss it!
Simulation workshops
ISUOG Basic Training will also be running two of its hugely popular simulation workshops, chaired by Gihad Chalouhi and focusing on delivering the 20+2 planes approach to the mid-trimester scan, and scanning the fetal heart. These workshops are now fully booked.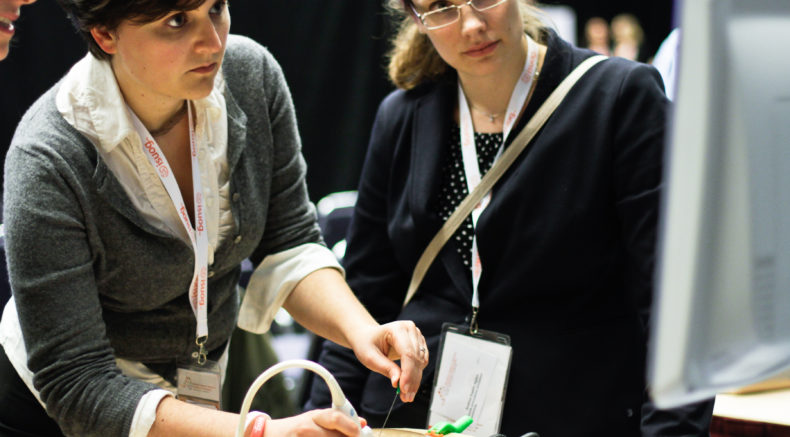 1 of 4
Basic Training simulation at Montreal, 2015.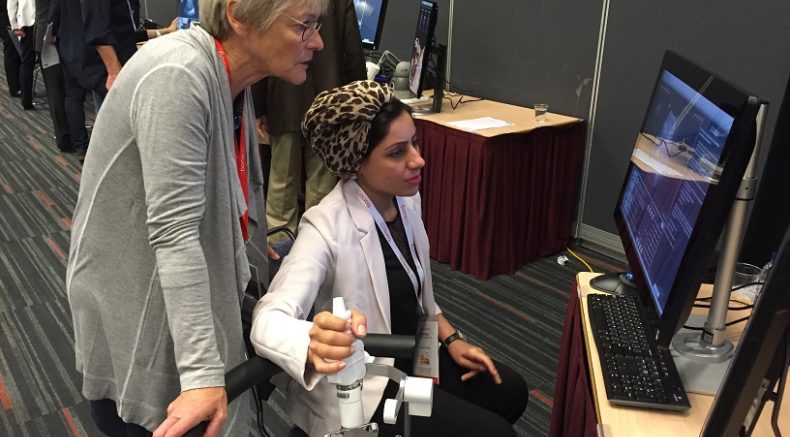 2 of 4
A delegate being guided on a simulator at Montreal, 2015.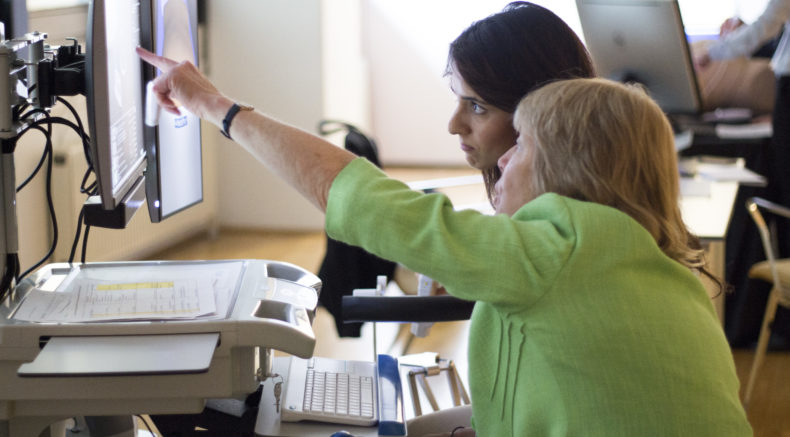 3 of 4
Simulator guidance at Vienna, 2017.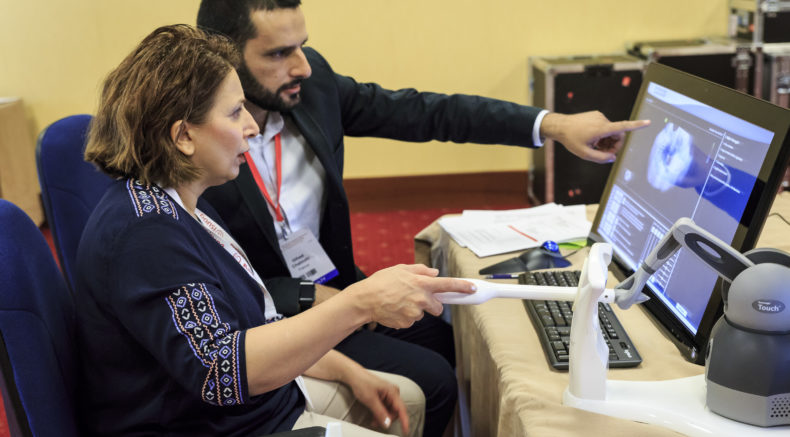 4 of 4
Basic Training simulation at Vienna, 2016.