The free UOG App allows you to read Ultrasound in Obstetrics and Gynecology on the go using your smartphone or tablet. Download articles to read offline, save your favourites and share them with colleagues or students.

How to download the App
Download the UOG App for free on the App Store for Apple products or Google Play for Andriod. You can also find the App by searching "UOG Obstetrics" in the App Store or Google Play.

How to access UOG on the App
If you are an ISUOG Journal member
Select, "I already have access".
Then select, "Through my society affiliation".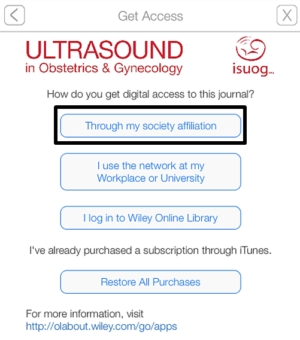 You will then be asked to login using your ISUOG membership login details.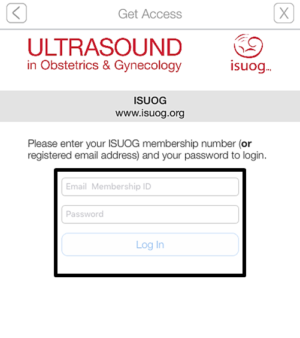 If you are not an ISUOG Journal member
You can browse free articles by selecting, "I just want to browse free content".