ISUOG surveys its international membership base annually to stay up-to-date on member interests and demographics. Read more about our latest survey results.
Thank you to everyone who participated in the 2019 annual membership survey! We received 1818 responses, which will enable us to improve ISUOG in accordance with key areas that are important to you. Thank you for helping us shape ISUOG!
Most respondents to the 2019 survey were Basic members (31.68%) or Online Journal members (29.65%). Most were relatively new to ISUOG, being a member for two years or less (46.69%).
We are also happy to have diversity in respondents from different regions. Most respondents were from Europe (40.54%), with large proportions of respondents from Asia (19.93%) and South and Central Americas (11.42%).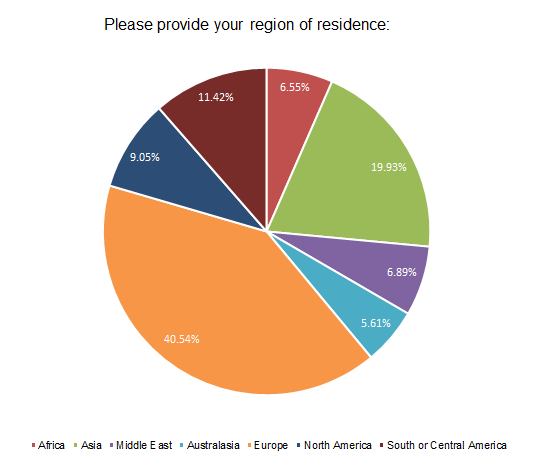 When asked what their main reason for being a part of our society was, most respondents answered that it was to assist them with their professional development (42.54%). Following that, the next most popular reasons for being a part of ISUOG were for access to our online educational resources (12.57%) and to attend/from attending the World Congress on Ultrasound in Obstetrics and Gynecology (11.49%).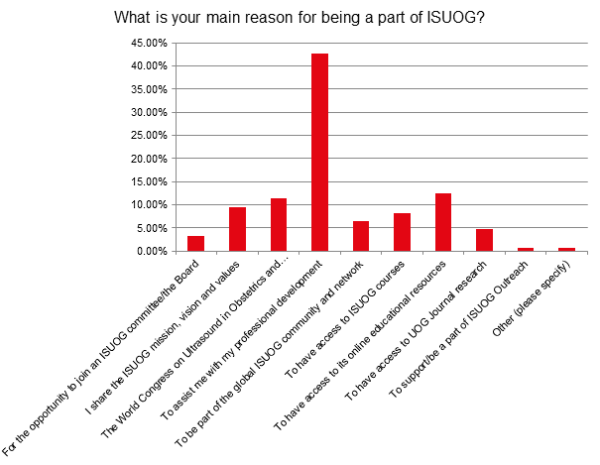 When asked what ISUOG membership benefits and resources they found most useful, our members answered:
ISUOG Guidelines (57.68%)
Ultrasound in Obstetrics & Gynecology Journal (50.12%)
Online learning modules (38.51%)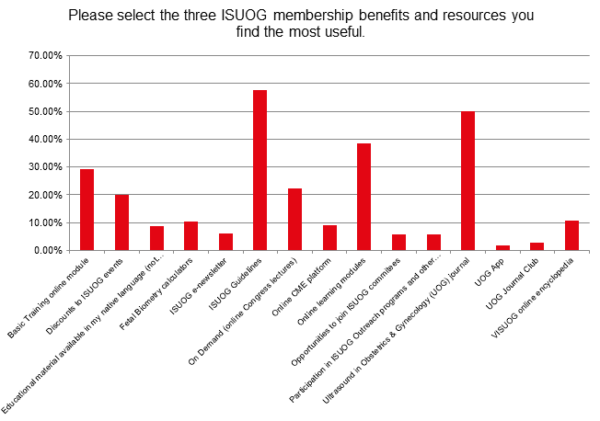 70.91% of respondents answered that they would like to be more active in the society. Of the 6.50% of respondents who answered 'Unsure', the main reasons were that they didn't know how they could get more involved.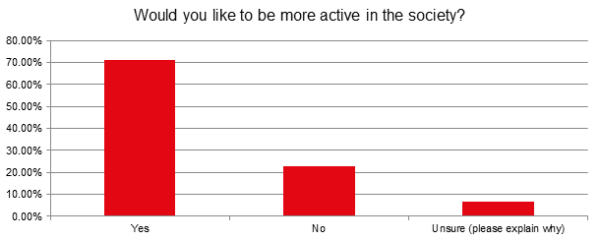 73.62% of respondents answered that they be interested in being certified by ISUOG Basic Training.
97.91% of respondents would recommend ISUOG to a friend or colleague (2018: 96.27%)