ISUOG surveys its international membership base annually to stay up-to-date on member interests and demographics. Read more about our latest survey results.
Thank you to everyone who participated in the annual membership survey in 2016. The survey allows us to understand key areas that are important to you, identify new member benefit priorities and where we can improve.
Most respondents to the 2016 survey were online Journal members (42.1%) and most were relatively new to ISUOG, being a member for two years or less.
The survey reflected the diversity of ISUOG membership. Professional interests range from obstetric and gynaecological ultrasound to fetal cardiology to genetics.
We are also happy to have diversity in respondents from different regions. Most respondents were from Europe (42.69%), with also large proportions of respondents from Asia (17.66%) and Latin America and the Caribbean (16.5%).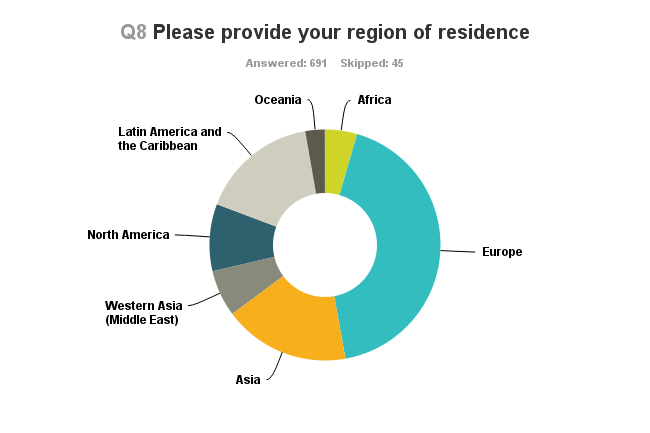 As in previous years, the member benefits with the highest satisfaction rates were the Ultrasound in Obstetrics and Gynecology (UOG) Journal and online learning lectures. Most of the respondents would recommend their member benefits to a friend or colleague, particularly the ISUOG website (89.6%), UOG Journal online (81.52%) and the online learning resources (88.73%).
The section of the ISUOG website with the highest satisfaction was the Standards and Guidelines section with 83.7% of respondents saying they were very satisfied or satisfied with this section. Facebook remains ISUOG's most popular social media platform, as in 2014 and 2015.
97.6% of respondents would recommend ISUOG to a friend of colleague.