Welcome to register for 5th annual conference "EASTERN EUROPEAN PROFESSIONAL MEETINGS: Ultrasound in Obstetrics and Gynecology"! Look into a great scientific program! Conference chairs have prepared it for Ob&Gyn specialists, fetal medicine doctors, ultrasonographers and radiologists, prenatal geneticists and practitioners in these fields. Join online wherever you are!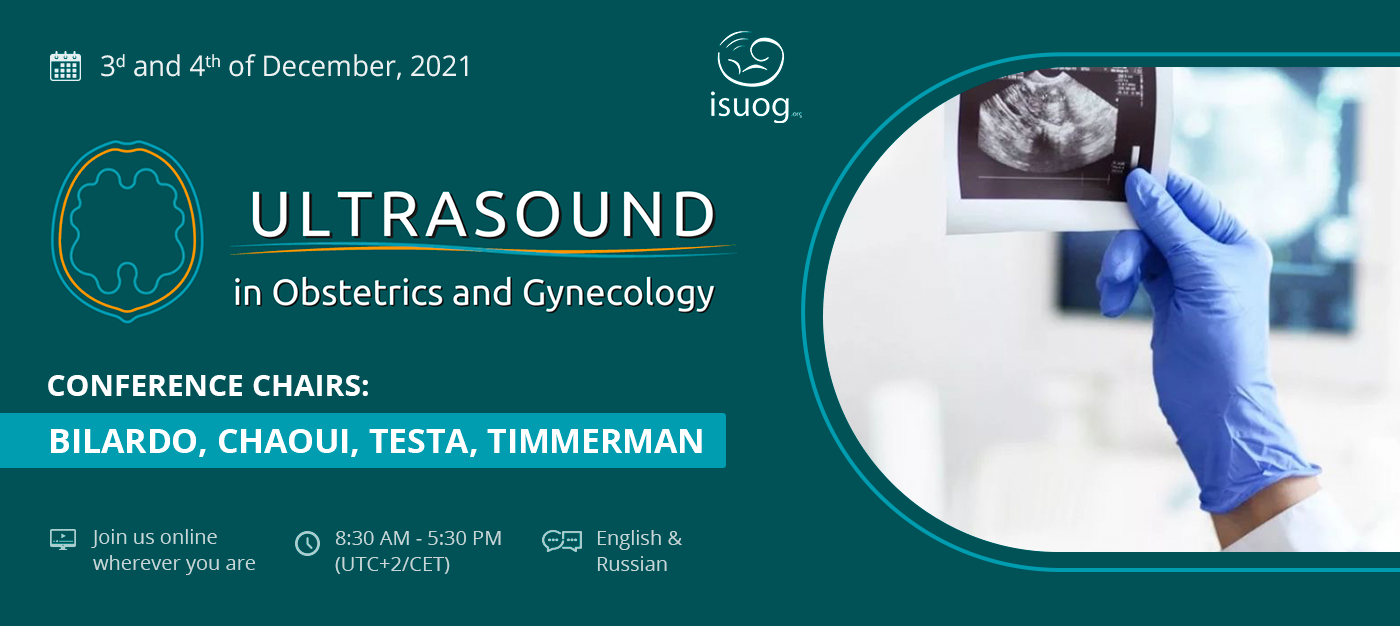 Join us on the 3d and 4th of December 2021 for the ISUOG Approved Course "Ultrasound in Obstetrics and Gynecology" with video records access for 14 days.
The programme is also available on the link above.
For 5 years we have been holding the Conference "EASTERN EUROPEAN PROFESSIONAL MEETINGS: Ultrasound in Obstetrics and Gynecology" in Kyiv, Ukraine. The Conference organizer is EXTEMPORE, CME-provider in Ukraine and Europe.
This Conference is recognized by participants for engaging the brilliant team of keynote speakers, trailblazing scientific programs and low fees. Such world known experts as Prof.Jeanty, Prof.Bilardo, Prof.Chaoui, Prof Testa, Prof.De Catte, Prof.Malinger, and others have been a part of the past Conferences.
This year we are inviting everyone to join us remotely due to COVID-19 pandemic. Next year we will be happy to see you not only online but invite you to join professionals from all over the world in Kiev in person.
EDUCATIONAL GOALS:
To improve knowledge of doctors involved in prenatal diagnosis in performing basic and advanced ultrasound examinations during different stages of pregnancy
To provide an advanced course in obstetric ultrasound for health care providers to reduce the level of child mortality and morbidity
To give awareness in differentiation of normal fetal anatomy and the most common fetal anomalies
To distinguish the peculiarities of ultrasound on different trimesters of pregnancy and understanding of risk assessment
To raise comprehension of main issues in obstetrical and gynecological ultrasound from conceptual point to their practical solving and future application.
To enhance the clinical application on gynecological Ultrasound on ovarian cysts, tumors and ovarian cancer staging
To introduce the options for intraoperative ultrasound examination
To show the preferences and techniques of Ultrasound in delivery room in life threatening conditions
To demonstrate the future of ultrasound in obstetrics and gynecology in fetal MR imaging, 3D reconstruction, artificial Intelligence and fusion techniques.
Course language: English and Russian (simultaneous translation)
Conference Chairs:
Conference Speakers:
Contact:
mail to:
Cell / What'sApp / Viber / Telegram :
+380685281897
+380687077327