Attend our Virtual International Symposium, 17-18 April 2021. The program is expertly created by leading clinicians and features many of our members' favourite speakers.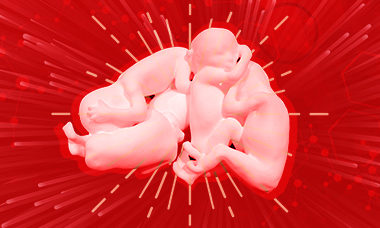 We are overwhlemed by the response of our community to the ISUOG 30th anniversary education webinar. To express our gratitude, we are making the webinar available to all. If you missed registering for the webinar, or are not already a part of the ISUOG community, create your free account today. The ISUOG 30th anniversary webinar , delivered in multiple time zones, saw 50 leading names in the specialty speak on the present and the future of ultrasound.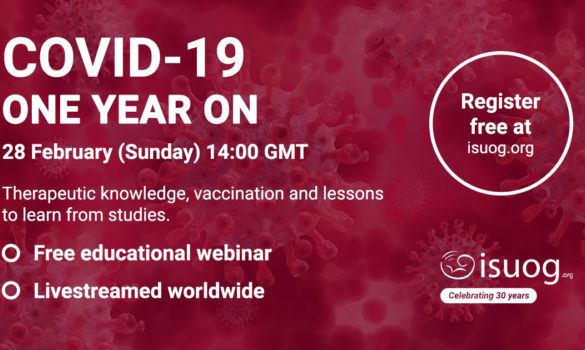 Register now to attend the free webinar on 'COVID-19 - One year on' to be held on 28th February 2pm GMT.
The February newsletter contains an announcement of a new free monthly webinar series starting on February 28 plus updates for our International Symposium, case submission deadlines and digital ambassador opportunities. Read the February UOG journal highlights and watch the latest video abstract on foley catheter vs oral misoprostol for induction of labor. Lots of new CME activities have been added to ISUOG academy and patient information leaflets also.
Read the latest letter from ISUOG President, Prof. Tom Bourne, about the World Congress, our new free monthly webinar series, and much more.
The February issue of Ultrasound in Obstetrics & Gynecology includes State-of-the-Art Reviews on pharmacologic considerations for COVID-19 in pregnancy and the technique and diagnostic potential of first-trimester fetal neurosonography, an individual participant data meta-analysis of Foley catheter vs oral misoprostol for induction of labor, a propensity score matched analysis of the risk of COVID-19-related outcomes in pregnant vs non-pregnant women, a study on the prediction of pre-eclampsia in twin pregnancy by maternal factors and biomarkers at 11–13 weeks' gestation using data from the EVENTS trial, and a study on vessel morphology depicted by 3D power Doppler ultrasound as a second-stage test in adnexal tumors that are difficult to classify.