ISUOG educational courses provide you with the latest developments, best practices, and debates on key topics affecting obstetrics and gynecology practitioners across the globe.
ISUOG education offers a mix of beginner, intermediate and advanced ultrasound courses to continue your professional development and gain CME. Delivered by world-leading experts, ISUOG education courses are interactive and include panel discussions, case studies, and practical demonstrations.
Register for a course today to advance your theory knowledge and enhance your practical skills.
Upcoming courses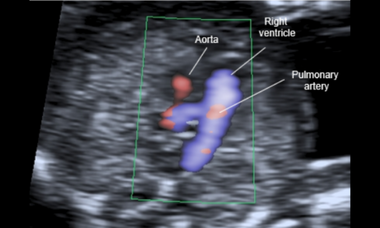 Join us on Sunday 21 May 2023 for our education course on 'One-stop series: Fetal First Trimester' led by Prof. Simon Meagher and Dr Meetan Preet with our panel of dedicated international experts.
ISUOG education courses
Our education courses cover a wide variety of subjects on ultrasound in obstetrics & gynecology. Popular ultrasound training courses this year have included topics such as pre-eclampsia, fetal growth restriction, first-trimester ultrasound, fetal echocardiography, endometriosis, fetal anomalies, early pregnancy, fetal neurosonography, and many more.
The International Society of Ultrasound in Obstetrics & Gynecology provides the highest quality education courses for (but not limited to) the following professionals:
Fetal medicine specialists
Sonographers
Obstetricians
Gynecologists
Radiologists scanning pregnant women
Obstetrics and Gynecology residents
Certification FAQs
Yes, ISUOG offers certificates of attendance for our education courses. Please note the ISUOG certificate of attendance will be available for one year after a course.
ISUOG's education courses are accredited on a case by case basis. Please check the course webpage for information on CME accreditation. Please note the CME certificate will be available for one month after a course. After one month registered delegates will only be able to download their ISUOG certificate of attendance.
Following a course registered delegates will receive an email with a link to submit an evaluation form. After completing the evaluation form, registered delegates will be redirected to their certificate, which can be filled in before downloading. Please be sure to download your certificate before exiting the survey.