Explore fetal medicine at the International Symposium on Fetal Anomalies: Basics & Beyond on September 9-10! Join obstetrics and gynecology imaging professionals for collaboration and global research exchange. Led by experts like Professors Asma Khalil and Simon Meagher, the symposium covers fetal malformation screening, advanced imaging, and new technologies in clinical practice. Engaging sessions, instructional videos, and live scanning await.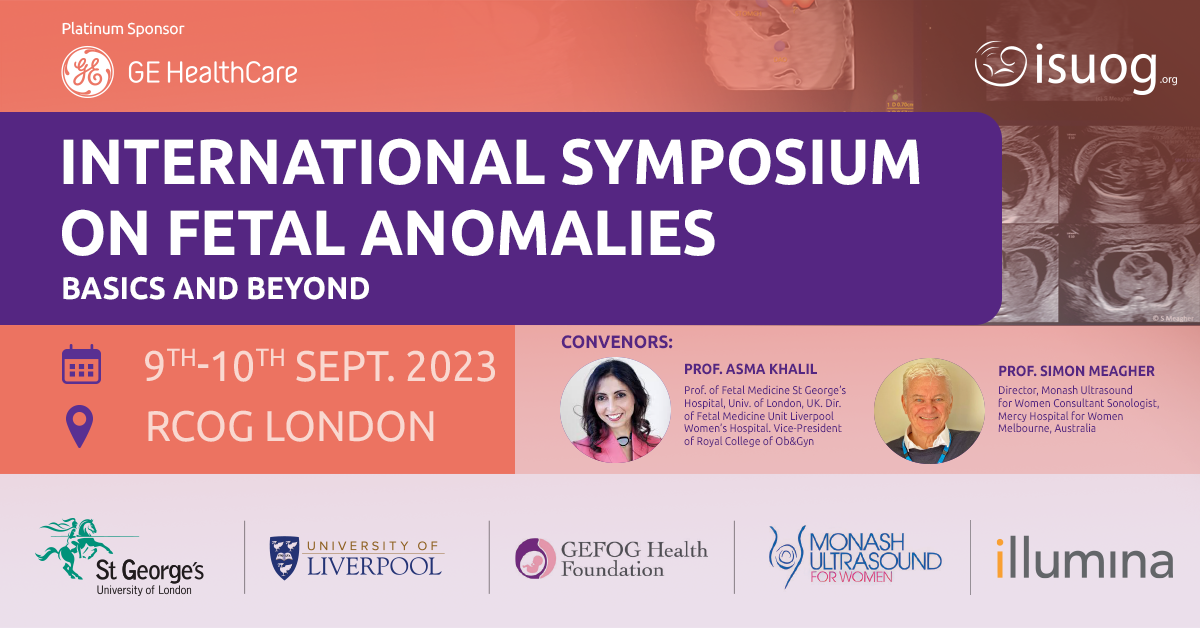 Join Professors Asma Khalil, Simon Meagher & colleagues for a two-day interactive symposium on screening and diagnosing fetal malformations throughout all stages of pregnancy.
The course focuses on new imaging techniques for fetal malformation diagnosis and management, advances in cell-free fetal DNA analysis, carrier screening, and cutting-edge genome-wide screening. Learn how to integrate these technologies into routine clinical practice.
The symposium features numerous interactive video sequences showcasing normal fetal anatomy and structural malformations. Expert lectures cover the basics of screening and diagnosis, as well as the latest developments and research in the field. Live scanning sessions with instructional videos provide practical insights into routine screening approaches.
List of Speakers:
• Link for the registration
- https://www.eventbrite.co.uk/e/international-symposium-on-fetal-anomalies-basics-beyond-tickets-628069692357
• Contact details (email, phone@tc)