This basic-intermediate level ultrasound course on the 5th-6th March 2022 is designed to fulfill gaps in training due to the Covid-19 pandemic and provides a clinical approach to ultrasound evaluation. The course will be held virtually but the hands-on session segregated across six (6) different hospitals to optimize learning opportunities and comply with physical distancing protocols.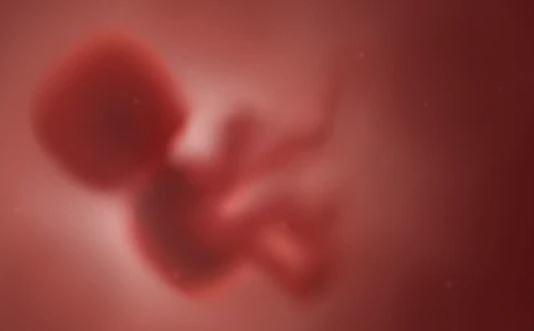 For the 11th consecutive year, the Maternal-Fetal Medicine Unit of Sarawak General Hospital will be organizing this teaching session targeting trainees in Obstetrics & Gynaecology, Family Medicine, Maternal & Child Health Clinics, Radiology and Emergency Medicine. A distinguishing feature of the course is its clinical relevance and applicability of the knowledge acquired, as the information garnered will be largely "usable" the next time you perform a scan!
We are delighted to organize this edition in partnership with ISUOG and invite you to join our distinguished international and local faculty.
Please find the programme here:
Speakers:
ISUOG Advisory Group
Prof. Jon Hyett trained in obstetrics and gynecology and sub-specialised in maternal and fetal medicine in the UK. He is currently Joint Head of the Discipline of Obstetrics, Gynaecology and Neonataology at the University of Sydney. He is involved nationally with the Nuchal Translucency Accreditation Program of RANZCR / RANZCOG and internationally with the obstetric ultrasound accreditation programs run by the Fetal Medicine Foundation, UK and ISUOG. Jon is also involved in the Scientific Committee, which oversees the production and development of the scientific program for the ISUOG World Congress.
Country: Australia
Field: Obstetrics

Specialties: Fetal anomaly screening T1 & T2; fetal biometry and wellbeing; aneuploidies; fetal anomalies; fetal heart; fetal brain; fetal growth restriction; maternal and fetal Doppler; fetal interventional procedures; multiple pregnancy; preeclampsia; preterm delivery; genetics
Language: English
Read more
ISUOG Advisory Group, Scientific Committee, Nominations Committee, China Task Force, UOG Editorial Board
Professor Liona Poon is an Academic Subspecialist in Maternal Fetal Medicine, devoted in improving maternal and fetal health. She has had a prolific research output throughout her clinical and research posts, including over 130 peer-reviewed publications in high impact international journals. In the last 10 years she has focused her research on establishing a programme for effective early prediction and prevention of preeclampsia, a major cause of maternal and perinatal morbidity and mortality. With her success in developing a first-trimester prediction model for preeclampsia using maternal risk factors, ultrasound, blood pressure and biochemical markers, and on Aspirin prophylaxis against preeclampsia, her goal in the next 10 years is to improve obstetric care worldwide, through clinical research and education.
Notable Publications:
Aspire trial: incidence of preterm preeclampsia in patients fulfulling ACOG and NICE criteria according to risk by the FMF algorithm. Poon LC, Rolnik DL, Tan MY, Delgado JL, Tsokaki T, Akolekar R, Singh M, Andrade W, Efeturk T, Jani JC, Plasencia W, Papaioannou G, Blazquez AR, Carbone IF, Wright D, Nikolaides KH.
Ultrasound Obstet Gynecol 2018 Jan 30. doi: 10.1002/uog.19019 [Epub ahead of print]
Aspirin versus Placebo in Pregnancies at High Risk of Preterm Preeclampsia. Rolnik DL, Wright D, Poon LC, O'Gorman N, Syngelaki A, de Paco Matallana C, Akolekar R, Cicero S, Janga D, Singh M, Molina FS, Persico N, Jani JC, Plasencia W, Papaioannou G, Tennebaum Gavish K, Meiri H, Gizurarson S, Maclagan K, Nicolaides K.H.
New England Journal Medicine 2017, 2017 Jun 28. doi: 10.1056/NEJMoa1704559. [Epub ahead of print]
Country: China, Hong Kong Special Administrative Region

Field: Obstetrics

Specialties: Fetal anomaly screening 1st trimester and 2nd trimester; fetal biometry and wellbeing; fetal anomalies screening; aneuploidy screening; fetal anomalies; fetal growth restriction; maternal and fetal Doppler; multiple pregnancy; preeclampsia; preterm delivery; fetal growth; detection of fetal and neonatal growth abnormalities; ultrasound on the labour ward

Languages: English; Chinese (Mandarin); Chinese (Cantonese)
Read more
Link for registration: https://joinnow.my/sghoguss2022/
Contact details
Dr Kristal Ho