UOG is now the fourth leading journal in the Obstetrics and Gynecology category, with an impressive Impact Factor of 8.678. UOG Editor-in-Chief Prof. Anthony Odibo stated: "the continued increase in the Impact Factor of UOG is the result of the dedicated work of our editors, editorial board and reviewers, our authors who continue to entrust the journal with their high-quality, clinically impactful research, and the editorial office staff led by Sarah Hatcher. The UOG team would like to thank wholeheartedly everyone who has contributed to our new Impact Factor.".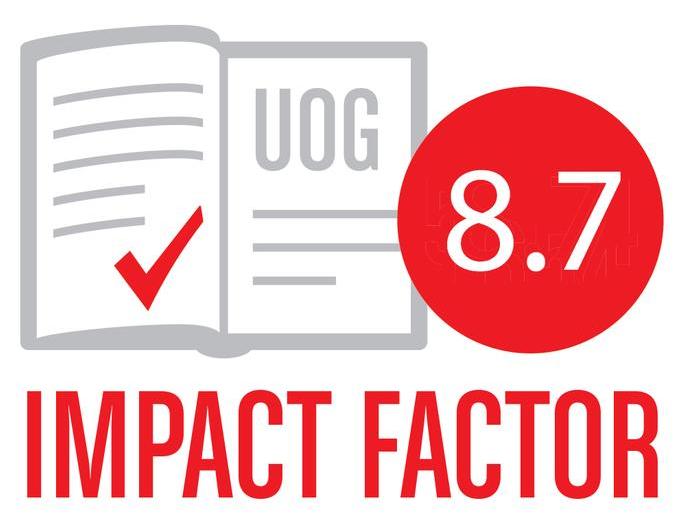 If you're not already a Journal member of ISUOG, you can join online or upgrade your current Basic membership for exclusive access to all content from the UOG Journal.
You can find out more about publishing in UOG on our author information page.
Check out highlights from the latest issue of the UOG Journal.