StudyMEDIC offers this three months hybrid Ultrasound Course in Obstetrics and Gynaecology to help all the obstetricians and gynaecologists, sonographers as well midwives and trainees in this field who want to sharpen their sonography skills. The course will be conducted on 14.1.2023 and will run for 3 months. The course comes with a number of attractive features and provides an opportunity for the aspirants to enjoy hands-on experience of the machine in a hospital environment. The course will enable the OBG specialists to polish and refine their skills by which they become capable of identifying the ultrasound scan results, diagnosing the issues and suggest the proper treatments, care and support for the better health of the pregnant woman and child.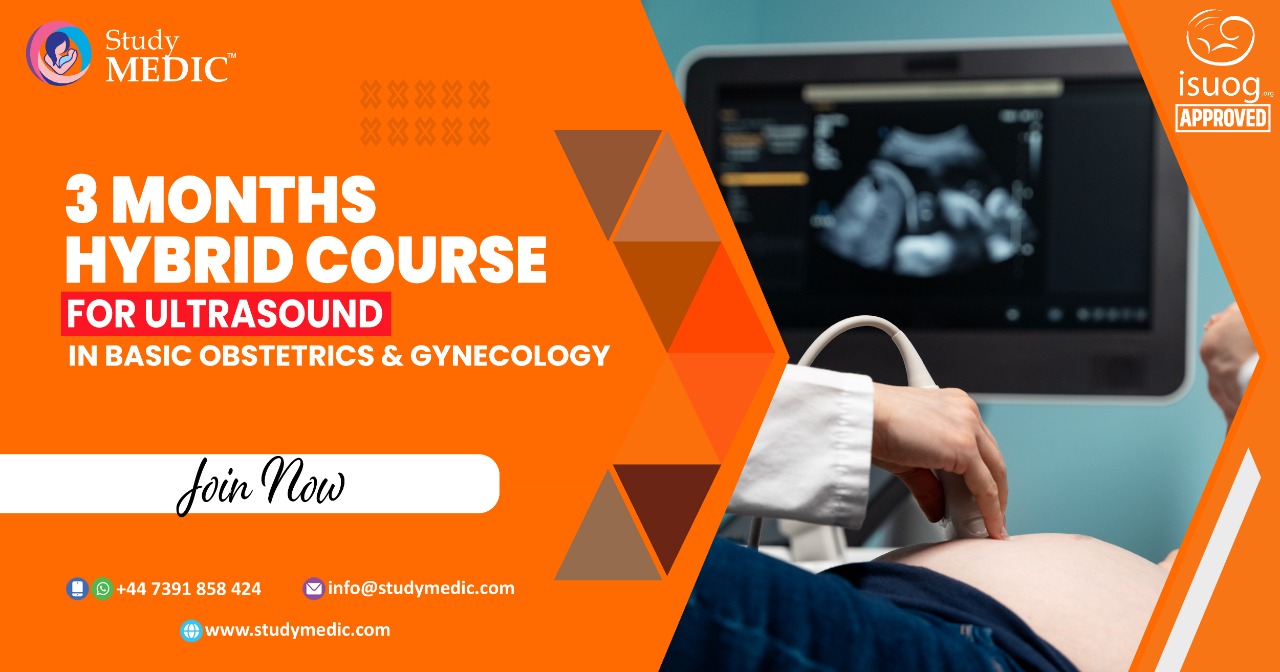 Join us on the 14th of Jan 2023 for the ISUOG Approved Course "3 MONTHS ULTRASOUND COURSE IN OBSTETRICS AND GYNECOLOGY"
Course Director:
Heba Salama, ISUOG Ambassador in Africa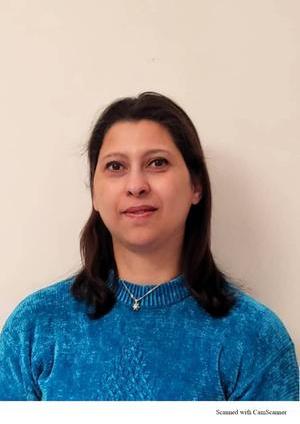 Speakers
Registration OPEN
Please find the programme below
.
PROGRAM KEY ADVANTAGES:
3 months ISUOG Approved Hybrid Obs. & Gyn. Ultrasound course
Basic and advanced level includes Obs. emergencies, Gyn. malignancies and Breast examination
3 Days Hands-on training
All the classes delivered by ISUOG faculty
One year free ISUOG membership
Get certificate of attendance and CPD credit.
AIM OF THIS COURSE:
Basic understanding of the function, scanning techniques and the care of the Ultrasound machine which helps to reduce the common artifacts and improve the quality of diagnostic ultrasound images.
Communication skills in taking verbal consent, patient preparation and breaking bad news.
How to confidently run a basic gynecological scan and to diagnose and pick the common ultrasound findings in gynaecological Pathology.
Learning and practicing the technical and clinical skills to run the first and second trimester scanning.
Learning the principle to diagnose and detect obstetric complications and emergencies.
Learn the classification and staging protocols of the gynaecological pathologies and malignancies
learn how to examine breast and distinguish the benign and malignant pathologies
Registration link
Registration is now open. - https://study-ultrasound.com/3-months-hybrid-course/
FOR MORE DETAILS
For support & Registration – Contact
Registration Link: https://study-ultrasound.com/3-months-hybrid-course/
[email protected], [email protected]
Telephone : ‎+914885299581
Mobile : +91 9094200800
Our Social Media Links
Facebook Page - https://www.facebook.com/StudyUltraSound
Youtube - https://www.youtube.com/@StudyMEDICacademy
Linked IN - https://www.linkedin.com/company/studymedicacademy/
Twitter - @Study_mrcog
@StudyMEDIClive
Instagram - https://instagram.com/studymedicacademy?igshid=Yzg5MTU1MDY=