In an exclusive interview for World Pre-eclampsia Awareness Day, we delve into Prof. Liona Poon's groundbreaking contributions to pre-eclampsia research, uncovering the latest developments and emerging approaches in detection, prevention, and achieving equitable maternal and fetal health outcomes.
World Pre-eclampsia Day serves as a poignant reminder of the importance of addressing pre-eclampsia, a condition that affects millions of women worldwide. This day not only raises awareness but also highlights the remarkable advancements made in pre-eclampsia research. Professor Liona Poon, a renowned specialist in the field, has played a pivotal role in advancing our understanding of this condition. In an exclusive interview, we delve into Prof. Poon's research contributions, explore the latest developments and emerging approaches in pre-eclampsia detection and prevention and the challenges of achieving equity in maternal and fetal health outcomes.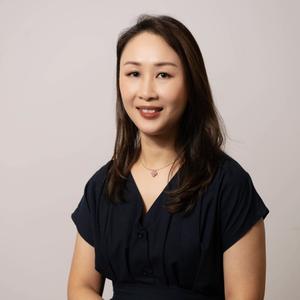 Can you tell us about your research on pre-eclampsia and some highlights in the contributions you have made to the field of maternal-fetal medicine?
"My research on pre-eclampsia focuses on prediction and prevention. I think my most important achievement must be the successful development of an effective first trimester model for the prediction of preterm pre-eclampsia followed by proving that aspirin is indeed effective in preventing preterm pre-eclampsia amongst high-risk women.
"In 2009, I was the first researcher to have developed an effective first-trimester prediction model based on a combination of maternal factors, mean arterial pressure, uterine artery Doppler, serum pregnancy-associated plasma protein-A and placental growth factor for early-onset pre-eclampsia, achieving a detection rate of 90%, at 5% false-positive rate.
"In 2012, we started building the ASPRE trial, based on the findings of Emmanuel Bujold's meta-analyses, and we conducted the trial between 2014 and 2016. In 2017, when we saw the results of the ASPRE trial, it was an unbelievable moment.
"Right now, I am finishing with an implementation trial of the screen and prevent program for preterm pre-eclampsia in Asia – this study has been done to demonstrate the feasibility, acceptability, safety, as well as the efficacy of the screen and prevent program. Hopefully, we will be able to present some results later this year.
"I am also quite invested in understanding the mechanisms by which aspirin can prevent preterm pre-eclampsia. Through our pharmacometabolomics study, we have learned that aspirin could potentially reduce the rate of preterm pre-eclampsia by slowing down the metabolic clock of gestation, in another words, perhaps aspirin has the potential for slowing down placental ageing.
"Much work needs to be done to decipher why some high-risk aspirin treated women continue to develop pre-eclampsia – through this I hope we will be able to apply a personalized approach, a precision medicine approach in preventing pre-eclampsia."
Your work has emphasized the importance of early detection and risk stratification for pre-eclampsia. How have your findings influenced clinical practice, and what are some of the challenges that remain in implementing these approaches?
"Now that we have proven that we can effectively screen for preterm pre-eclampsia with the first trimester triple test based on a combination of maternal factors, blood pressure, uterine artery Doppler and serum placental growth factor, we can effectively prevent this disorder with aspirin at a dosage of 150 mg given nightly from before 16 weeks till 36 weeks. We can implement this screen and prevent program within routine pregnancy care.
"In settings whereby first trimester combined screening for Down syndrome is part of the routine pregnancy care, it is relatively easy for implementing first trimester screening for pre-eclampsia. At the same clinic visit, we can take a history from the pregnant women, measure blood pressure according to a standardized protocol, and at the time of the scan for the measurement of fetal crown rump length and nuchal translucency thickness, we can also measure the uterine artery pulsatility index.
"In the same blood sample for the measurement of PAPP-A and free beta hCG, we can also measure placental growth factor using the same analyzer. Nonetheless, in order to implement the triple test for pre-eclampsia screening, there is a process of training for the measurement of blood pressure and uterine artery pulsatility index.
"As for the measurement of serum placental growth factor, the test incurs additional charges and therefore it is considered expensive."
How does the timing and mode of delivery impact outcomes for women with pre-eclampsia, and what factors should be considered when making decisions about obstetric management?
"If pre-eclampsia presents early, then there is a risk of preterm delivery, which in turn can lead to significant perinatal morbidity and mortality related to prematurity. The newborn could be at risk of needing admission to the special care baby unit or neonatal intensive care unit because of various prematurity related complications, including respiratory distress syndrome, anemia, or infection.
"There is also an increased risk of long-term health problems such as obesity, hypertension, cardiovascular disease, or chronic lung disease. For the woman with early onset pre-eclampsia, she is at risk of severe complications of pre-eclampsia, such as eclampsia or placental abruption.
"In relation to the mode of delivery, if a cesarean section is needed in the case of extreme preterm birth, there is a chance of classical cesarean section where a vertical incision is made to the uterus. However, this will impact on the mode of delivery for future pregnancies as a repeat cesarean section would be needed. Even for lower segment cesarean section for future pregnancies, there are risks such as placenta acreta spectrum disorder, scar dehiscence. Of course, for both types of cesarean section, there are the usual operative risks such as injury to surrounding organs such as bladder and bowel, or postpartum hemorrhage."
Are there any emerging therapies or approaches for preventing or treating pre-eclampsia that show promise in clinical trials or experimental models?
"Research for finding ways to prevent or treat pre-eclampsia continues. I am aware that an important trial in South Africa has shown that in women with early onset pre-eclampsia, the use of metformin prolongs pregnancy and the gestational age at delivery is higher in comparison to the placebo group. So, I wonder if metformin acts in a similar way as aspirin.
"There is a big ongoing trial in Australia in evaluating the role of esomeprazole, a proton pump inhibitor (PPI), starting in early pregnancy to reduce the risk of pre-eclampsia in high-risk women, as determined by the first trimester combined test with maternal factors, biophyiscal and biochemical markers.
"The theory behind the use of PPIs for preventing pre-eclampsia is supported by preclinical evidence that PPIs reduce the secretion of sFlt-1, which is an antiangiogenic factor implicated in the development of pre-eclampsia from primary placental cells, placental tissue, and primary endothelial cells.
"Prof. [Kypros] Nicolaides is currently embarking on a very exciting trial in the third trimester of pregnancy, whereby combined screening is conducted at 35-36 weeks. Women are then randomized into being induced at various timepoints, according to the risk.
"This trial will of course focus on whether such an approach to screening and intervention could reduce the rate of term pre-eclampsia. This is a topic that needs a lot of work right now as term pre-eclampsia constitutes the majority of pre-eclampsia cases, and our first trimester 'screen and prevent' program is not effective in reducing the risk of term pre-eclampsia."
When it comes to equity in maternal and fetal health outcomes, how can researchers and clinicians work together to ensure that all women, regardless of background or socioeconomic status, have access to the best possible care for pre-eclampsia and other pregnancy-related conditions?
"This is a very important but difficult issue to address. I think my answer is simple, but it will take some effort to bring about change. We need to raise awareness that pre-eclampsia and other related complications are major causes of maternal and perinatal morbidity and mortality. Collectively we need to start screening and preventing pre-eclampsia in early pregnancy.
"Sadly, in low resource settings, this would be perceived as very challenging as pregnant women do not present for early antenatal care. We need to focus on how we can make early antenatal care more accessible to pregnant women in order to screen and prevent pre-eclampsia."
What are the most common complications associated with pre-eclampsia, and how can healthcare providers best manage these issues to minimize harm to both the mother and baby?
"For the mother, pre-eclampsia can lead to preterm birth, placental abruption, multiorgan dysfunction, affecting the liver, kidneys, blood, or central nervous system. Eclampsia and stroke are less common, but they are very severe complications.
"For the baby, there is an increased risk of growth restriction, and if there is preterm birth then there are complications related to prematurity, such as respiratory distress syndrome, anemia, and infection.
"The best way to manage these issues must be early screening and prevention. But what is important is that even with aspirin prophylaxis, there is no 100% prevention and therefore patient education is essential. We need to tell high-risk women that there is still a risk of developing pre-eclampsia despite aspirin prophylaxis. We need to emphasize the need of good drug compliance, which in turn increases the treatment effect of aspirin, then we need to educate them about what signs and symptoms they need to look out for in order to seek medical help timely.
"The best way of reducing risks of pre-eclampsia is to empower pregnant women with knowledge. Most women do not know about this condition and the associated complications. We need to provide information that the severe form of the condition is now screenable and preventable. So early booking for antenatal care is necessary and thereby allowing the chance for first trimester screening, followed by aspirin prophylaxis for those that are found to be high-risk."
What role do you see for organizations such as ISUOG in improving awareness of pre-eclampsia globally?
"ISUOG's mission is to improve women's health through the provision, advancement and dissemination of the highest quality education, standards, and research information around ultrasound in obstetrics and gynecology. We have thousands of members across the globe. We are very well placed for providing high level education, in the form of webinars, in-person lectures, hands-on courses and we have also issued a guideline about pre-eclampsia screening and prevention; we need to promote the use of ultrasound in reducing maternal and perinatal morbidity and mortality. A simple scan at 11 -14 weeks for assessing the uterine artery Doppler flow can potentially save lives."
Looking ahead, what are some of the most promising areas of research in the field of pre-eclampsia, and how do you see your work evolving in the coming years?
"From my perspective, the focus remains to be related to prediction and prevention of pre-eclampsia. Though our first trimester triple test with maternal factors, blood pressure, uterine artery Doppler and serum placental growth factor is effective in predicting early onset pre-eclampsia with preterm delivery, I would be very happy to see other effective markers for improved prediction of both preterm and term pre-eclampsia and I am aware that the search for these potential markers is ongoing.
"I will continue doing what I have been doing well – indeed I will continue my search for novel biomarkers as well as developing personalized approaches in preventing this life-threatening condition."