This free webinar has been crafted specifically for trainees within the field of obstetrics & gynecology and will cover the diagnosis of myometrial lesions and use of ultrasound in the delivery room. Register to attend on Wednesday 5 July 2023.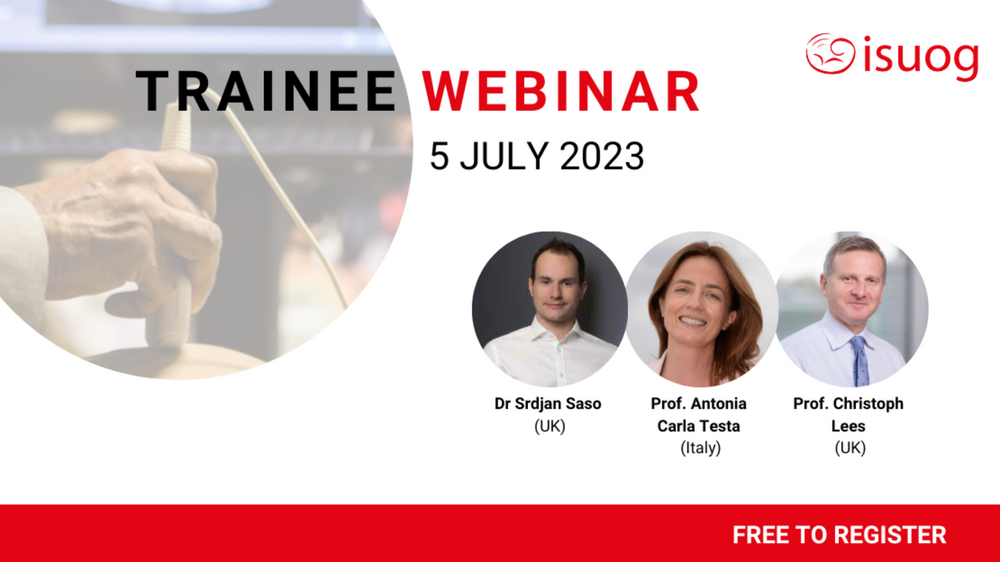 ISUOG presents an informative afternoon featuring two insightful presentations, led by experts in the field of obgyn. Chaired by Dr. Srdjan Saso, Chairman of the NGen Committee, Prof. Antonia Testa will take a closer look at 'Differential Diagnosis of Myometrial Lesions', followed by Prof. Christoph Lees who will discuss 'Use of Intra-partum Ultrasound'.

Following each session, attendees will have the opportunity to actively participate in a panel debate and discussion, held by Dr Saso, along with other NGen committee members, as well as representatives from The World Association of Trainees in Obstetrics & Gynecology (WATOG) and The European Network of Trainees in Obstetrics and Gynaecology (ENTOG).

Don't miss this opportunity to expand your knowledge and engage in fruitful discussions with leading experts.