It is with great sadness that we learned of the death of Professor Karel Maršál, who was a giant of perinatal medicine and whose research contributed hugely to our understanding of fetal growth restriction and high-risk pregnancy.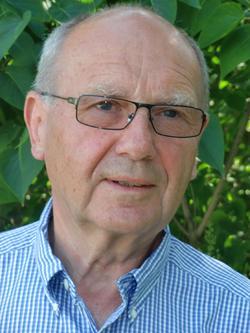 Karel was President of ISUOG between 2002 and 2004, and his unwavering support to the Society since its advent is immeasurable. We will remember him for his exceptional knowledge, kindness and selfless generosity in his service to our community. He played a critical role as a member of our Scientific, Safety and Gold Medal Committees and provided invaluable leadership and guidance as an influential member of the Board.
A distinguished physician and a leading figure in our field, and with a career spanning over 45 years, Karel contributed pioneering research articles, many of which were published in our Journal. His seminal work in perinatology and diagnostic ultrasound established Lund and Malmö as major centers in the surveillance and follow up of high-risk pregnancies. His scientific legacy, which is documented in a body of work that includes 280 peer-reviewed scientific papers, 131 chapters and reviews and 11 edited textbooks, will continue to inform and inspire for years to come.
Throughout his career, Karel received numerous awards and honors for his work in the field of obstetrics and gynecology, and, in 2000, he was awarded the Ian Donald Gold Medal by ISUOG for his outstanding contributions to the advancement of diagnostic ultrasound.
Karel was a beloved mentor and colleague to many in the medical community, and his loss will be felt deeply by all those who knew him. ISUOG is proud to honor Professor Karel Maršál and is indebted to his extraordinary contribution, not only to our Society, but also to the field of obstetrics and gynecology.