Hear from our newly appointed Trustee, Reem Abu-Rustum.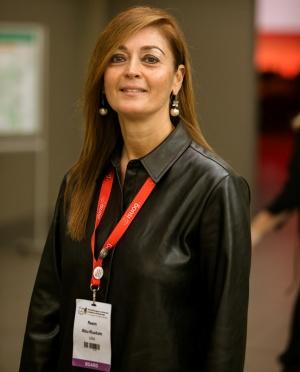 Reem is a native of Lebanon. She completed her Medical Degree and residency training in Ob/Gyn at the University of Florida and then practised in Lebanon for 21 years. There, she established and ran SANA Medical NGO with the mission of education and training in ultrasound. She returned to the University of Florida in 2018. She has authored the textbook "A Practical Guide to 3D Ultrasound". She is currently the Chair of the Basic Training Task Force and has actively participated in ISUOG Outreach missions.

Reem considers becoming an ISUOG Trustee as an honour, one which would allow her to facilitate the dissemination of quality sonographic training. She believes that education is empowerment and that ISUOG is uniquely positioned to empower every woman and ultrasound provider to ensure a world with greater health equity.