Read more about our final trip for Phase I Ghana.
Project Title: ISUOG Outreach training in ultrasound in obstetrics and gynecology, Part 3
Location: Kumasi, Ghana
Dates: 21-25 May 2012
Project partners: Millennium Cities Initiative (MCI), Physicians for Peace, Siemens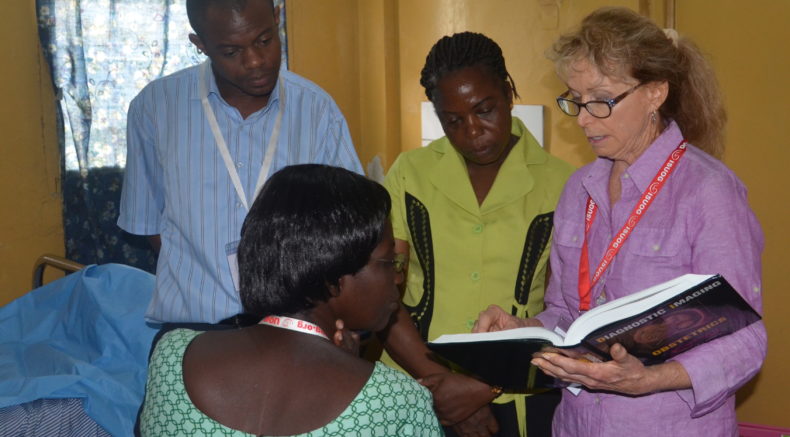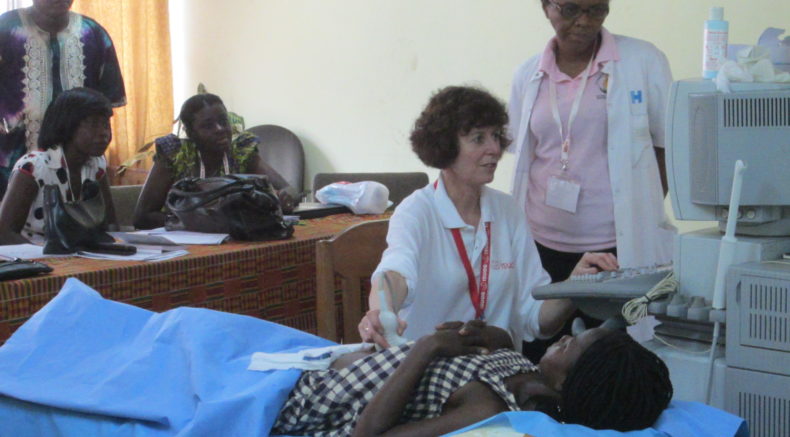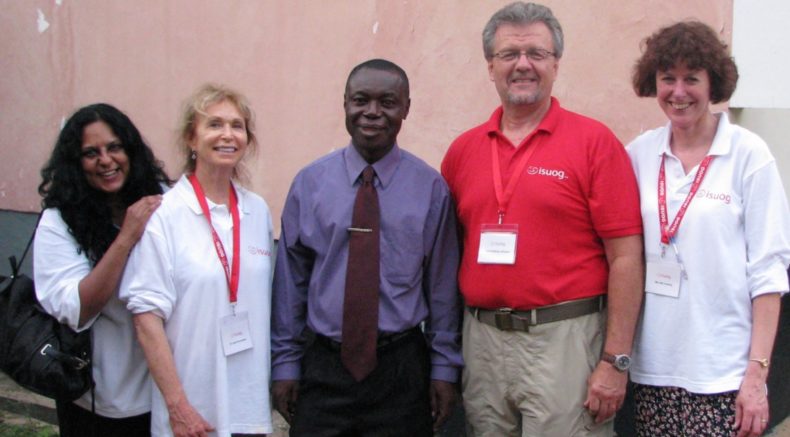 Training team:
Anthony Johnson (USA) - team leader
Nayana Parange (Australia)
Niki Harding (United Kingdom)
Janet Horenstein (United Kingdom)

Project purpose: To provide ultrasound training to local OB/GYN practitioners in Kumasi Metropolitain area with the intention that these trainees eventually become local trainers.
Project deliverables:
Goal: By the end of Phase I, trainees will be competent in ultrasound scanning techniques and conduct quality scans in line with basic training outreach templates (SO2).
Output: Training dedicated trainees in basic ultrasound in OB/GYN scanning and hone in on their skills by evaluating their progress and provide mentoring between programs.
Outcome: Trainees competent OB/GN ultrasound scanning will increase level of anomaly identification and aid in preventing preventable causes of maternal mortality locally.
Participants: 10 level II trainees (3 physicians, 6 NMWs, 1 sonographer), 4 NMWs trained by the sonographer, 50 midwives for a general ultrasound seminar

Training location: Suntreso Hospital, Manhiya Hospital, MCHH Hospital, Kumasi South Hospital

Training summary:
This level III course built on knowledge gained during the previous two training courses, but also included fourmidwives who had been trained in ultrasound by the trainee sonographer. The four strongest trainees, Dr Hamilton, Erica Awindor, Evelyn Britwum and Yusif Yakub were recruited to give some of the presentations to their fellow trainees and to the district midwives during the general ultrasound course which took place on Friday, the last day of training.
Dr Hamilton presented during the theoretical course and was extremely well received by his fellow trainees. Erica and Yusif presented on Friday afternoon for the general ultrasound course for the district midwives. The presentations were excellent. The training team felt that Erica and Yusif clearly knew the material and accomplished wht the ISUOG team had hoped, to train the future trainers. On Tuesday to Thursday, decentralised hands-on trianing took place at the three participating hospitals, as in the previous course. One team member supervised at each hospital, with team leader Prof Tony Johnson rotating between the three facilities. The bulk of the patients were seen for obstetrical indication, the majority being early midtrimester and late pregnancy, with very few gynecological cases. Scanning registries were recorded daily and logbook entries were completed.
The team worked very well together despite many of them not having met each other prior to arrival in Ghana. It was felt that everyone in the group did their utmost to help each other and establish a good atmosphere during work and gave suggestions for improvements at each site.
There is still a need for continued training, especially at the basic level for the newly-introduced trainees. ISUOG is delighted that the advanced trainees have demonstrated the potential to become the future trainers for the local community, and hopes that with continued communication with the trainers and trainees between courses will help progress this important goal of the Outreach Program.
ISUOG would like to thank our trainers for giving so much of themselves to this project, our trainees for their enthusiasm and wonderful hospitality, and to Abenaa Akuamoah-Boateng (MCI) who as always helped us organise this trip to be a success.