Read more about our first project in Kumasi
Project Title: ISUOG Outreach training in ultrasound in obstretics and gynecology, Phase I Trip I

Location: Kumasi, Ghana

Dates: 6-10 September 2010
Project partners: Millennium Cities Initiative (MCI), Physicians for Peace, Siemens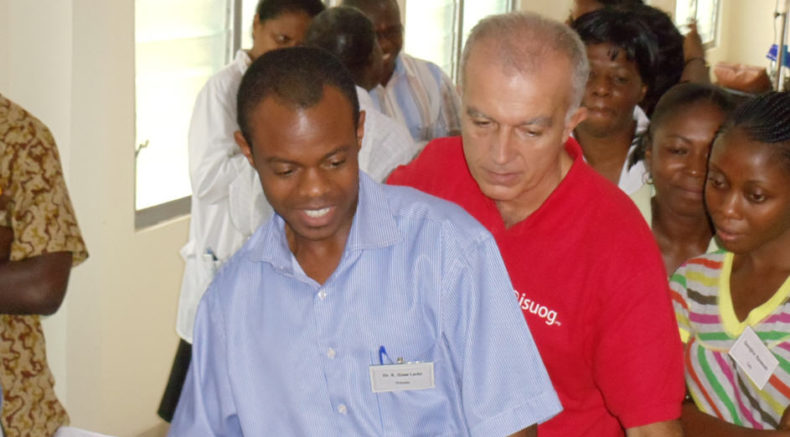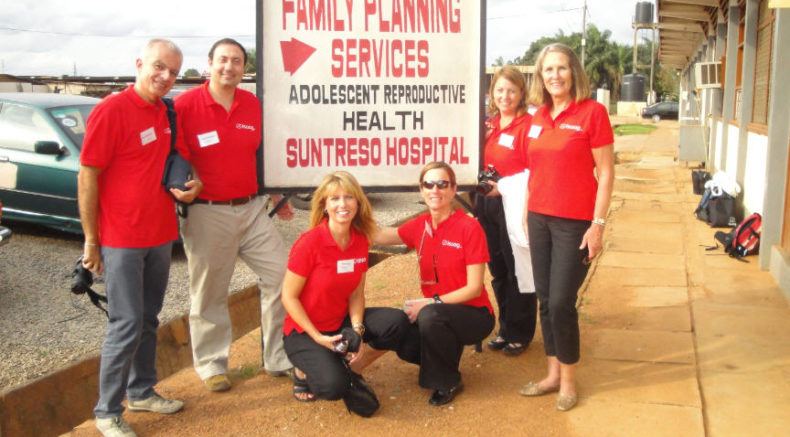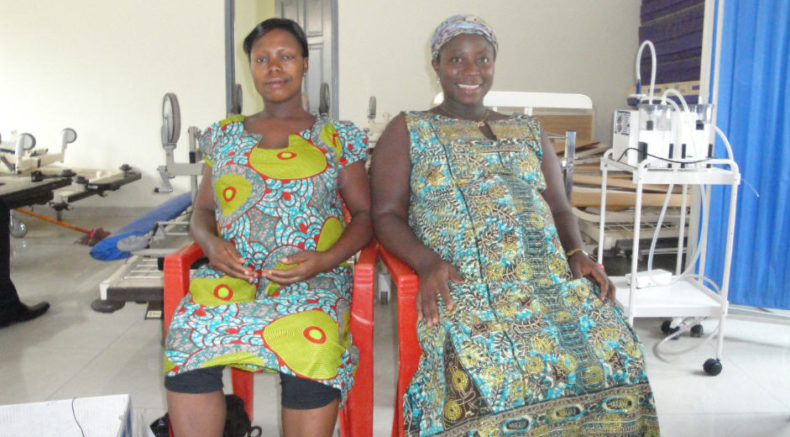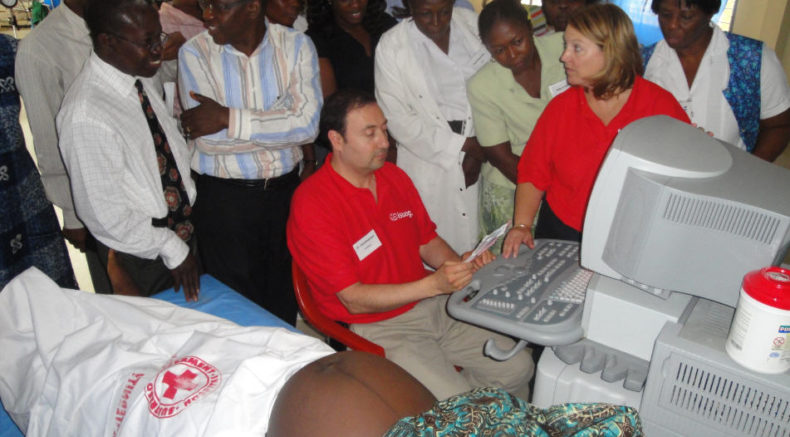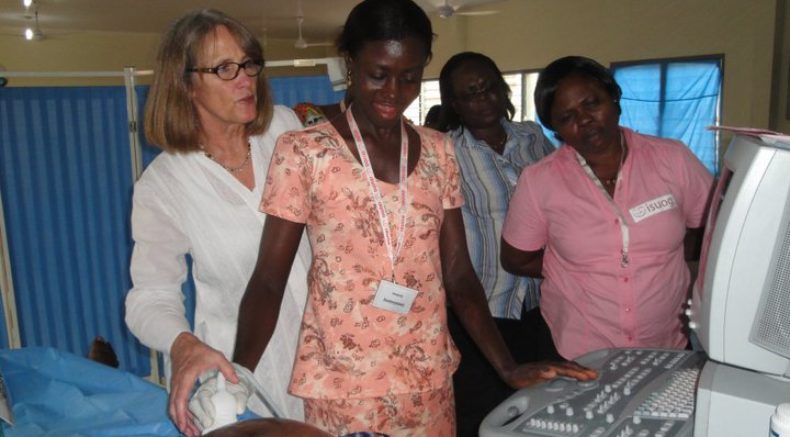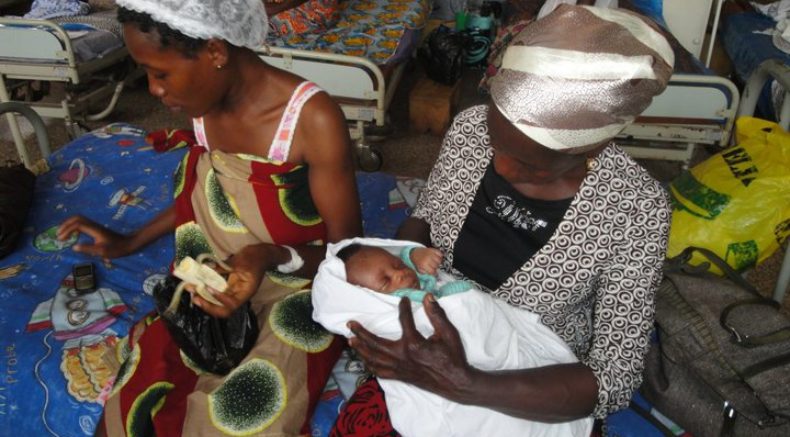 ISUOG Training team:
Dr. Ann Tabor (Denmark) - Team Leader
Dr. Lisbet Hanson (USA)
Dr. Alfred Abuhamad (USA)
Prof. Dario Paladini (Italy)
Dr. Sharon Horton (USA)
Barbara Del Prince (Siemens - Industry Partner)

Project purpose: To provide ultrasound training to local OB/GYN practitioners in Kumasi Metropolitain area with the intention that these trainees eventually become local trainers.
Project deliverables:
Goal: By the end of Phase I, trainees will be competent in ultrasound scanning techniques and conduct quality scans in line with basic training outreach templates (SO2).
Output: Training dedicated trainees in basic ultrasound in OB/GYN scanning and hone in on their skills by evaluating their progress and provide mentoring between programs.
Outcome: Trainees competent OB/GN ultrasound scanning will increase level of anomaly identification and aid in preventing preventable causes of maternal mortality locally.
Participants: 17 trainees (OB/GYNs and Midwives) from across Kumasi Metro Area

Training location: Suntreso Hospital, Kumasi South Hospital, MCHH Hospital
Training summary:
The training was carried out by ISUOG's Outreach team: Team leader Ann Tabor, Alfred Abuhamad, Lisbet Hanson, Sharon Horton, Dario Paladini. Supporting industry partner Siemens was represented by Barbara del Prince. MCI was represented by Country Director and midwife Nana Abenaa Akuamoah-Boateng, who very efficiently organised the transfer and handling of the three ultrasound machines kindly donated as part of this collaboration by Siemens for use in the course. Dr Kwabena Opoku-Adusi, Medical Superintendent of Suntreso Government Hospital co-ordinated the course.
A group of 17 gynecologists and midwives from a selection of local public and private hospitals was recruited to participate in the course.The training course lasted five days and consisted of a mix of lectures and hands-on training on first and second trimester scanning and gynecology. Approximately 25 patients were scanned per day, recruited at the hospital. Attendance was perfect. Assessment was carried out by testing participants before the course to ascertain their skill levels, and was followed up by a final test after the five-day training was over. The pre- and post- testing results demonstrated an impressive increase in expertise despite many trainees having no prior ultrasound knowledge.
The course in general was a great success despite a few logistic and technical difficulties encountered. In particular, a power surge – unfortunately is a common occurrence in many developing countries – broke one of the three donated machines. This obstacle was overcome thanks to the reaction of our generous partners Siemens who replaced the machine with a new one. We now know to prepare for unstable power conditions and will be packing the necessary equipment for future training programmes!
Barbara del Prince's participation both as a representative from Siemens and an enthusiastic sonographer was also greatly appreciated by the midwives on the training course. We thank Siemens, and Barbara personally, for their proactive commitment to and support of our work in Ghana.
We are aiming to put a system in place which will monitor the number of scans performed per person per site, which will help in any follow-up training courses carried out in Kumasi.
The group of trainers thoroughly enjoyed the course and found the participants' and partners' enthusiasm to learn from each other particularly rewarding, and are looking forward to more future collaborations.
Read more on the Kumasi experience on project volunteer Lisbet Hanson's blog, which can be found here