ISUOG Outreach returned to Hinche to reinforce the training from Trip 1.
Project Title: ISUOG Outreach training in ultrasound in obstetrics and gynecology, Phase I - Part II
Location: Hinche, Haiti
Dates: 19-22 May 2009
Project partners: Partners in Health, GE Healthcare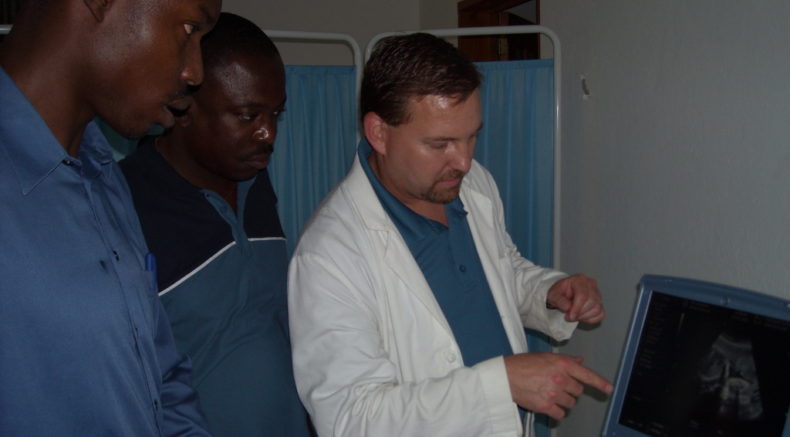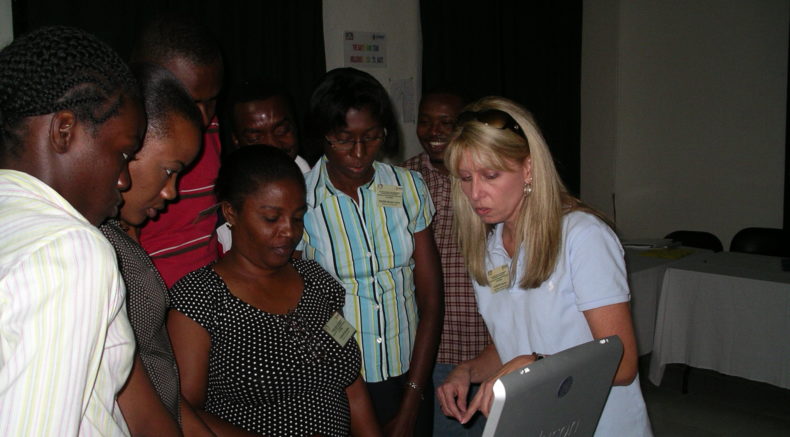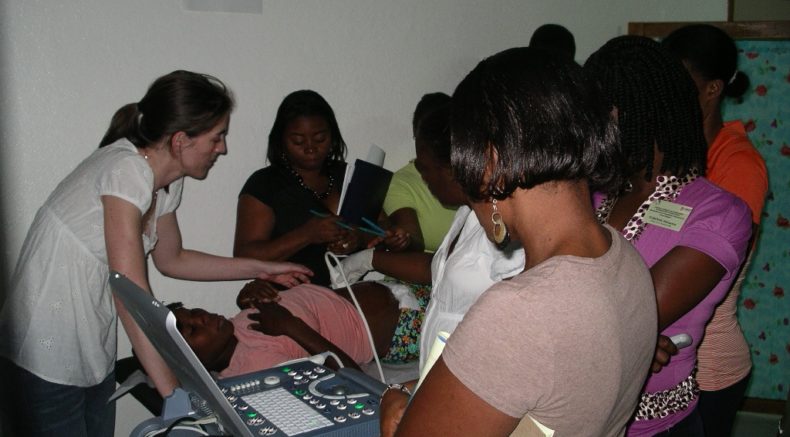 ISUOG Training team:
Prof. Alfred Abuhamad (USA) - team leader
Dr. Lisbet Hanson (USA)
Dr. Mike Kammermeier (GE Healthcare)

Training Summary :
To read the full report from Sarah Marsh, representative of Partners in Health, click here.
From May 19 – 22nd, 2009, the second session of "Introduction to Ultrasound for Obstetrics and Gynecology" was held in Hinche, Haiti. This collaboration between Partners In Health, ISUOG, and GE, provided a follow-up to the first training session held in December 2008. The second training session was designed to reinforce and expand on the skills learned in the previous session. Visiting trainers included both ISUOG members and representatives from GE, with support from Zanmi Lasante and Partners In Health. The response to the training course was very positive and all participants expressed an interest in further and higher level training.
This ultrasound training initiative grew from a demonstrated need for ultrasound technology in Haiti in order to provide high quality reproductive health care to the rural poor and reduce maternal and neonatal morbidity and mortality. Over the training sessions sessions 119 patients received ultrasound evaluation. Of these, 73 were pregnant women, 36 were women with gynecologic complaints, and 10 were referred from hospital for medical or surgical indications.
The training team plans to return to Haiti in January of 2009 for the third and final session of "Introduction to Ultrasound for Obstetrics and Gynecology". The general objective of the third session is demonstrated proficiency in basic obstetric ultrasound by all participants. We also hope to identify a training team amongst the trainees. The January training will be followed by a day of meetings in Port-Au-Prince with the director of the École National des Infirmières Sages-Femmes (ENISF), the only training facility for nurse-midwives in Haiti, to discuss pre-service ultrasound training for nurse-midwives.