In 2012. ISUOG Outreach launched its program in the Central Asian nation of Mongolia.
Project Title: ISUOG Outreach training in ultrasound in obstetrics and gynecology, Phase I - Part I
Location: Ulaanbaatar, Mongolia
Dates: 24-28 September 2012
Project partners: National Center for Maternal and Child Health (NCMCH), UNFPA, Korean Society of Ultrasound in Obstetrics and Gynecology (KSUOG)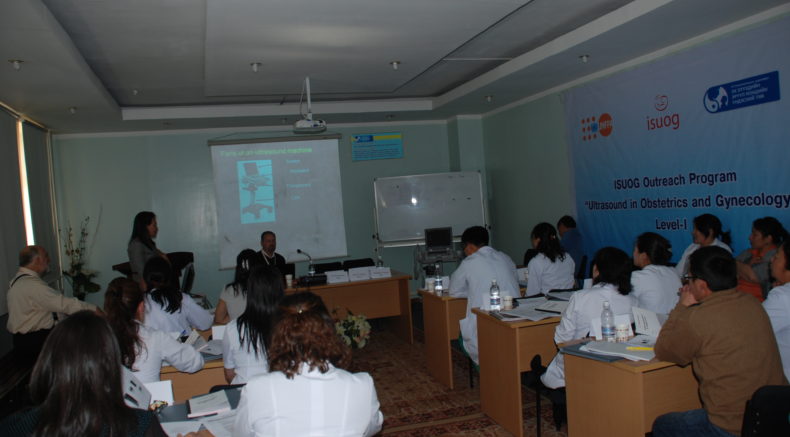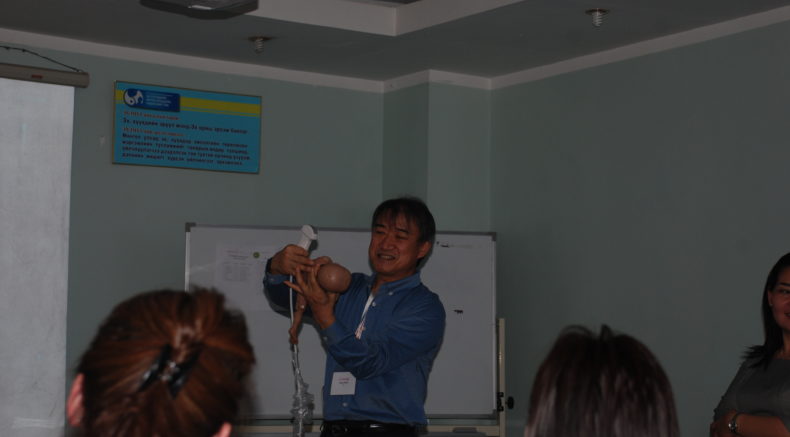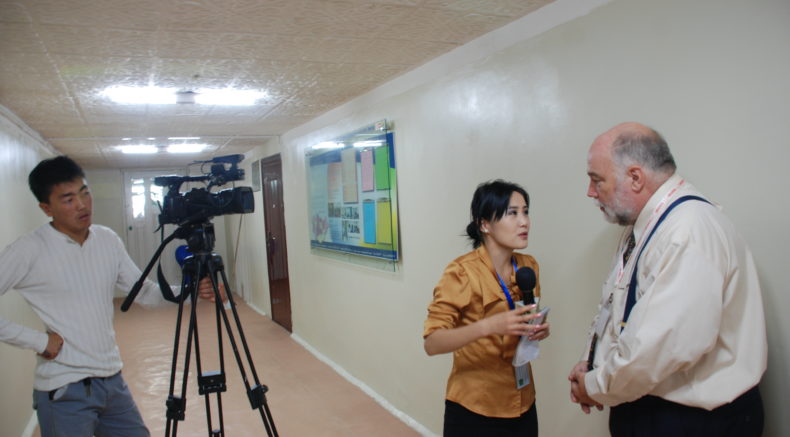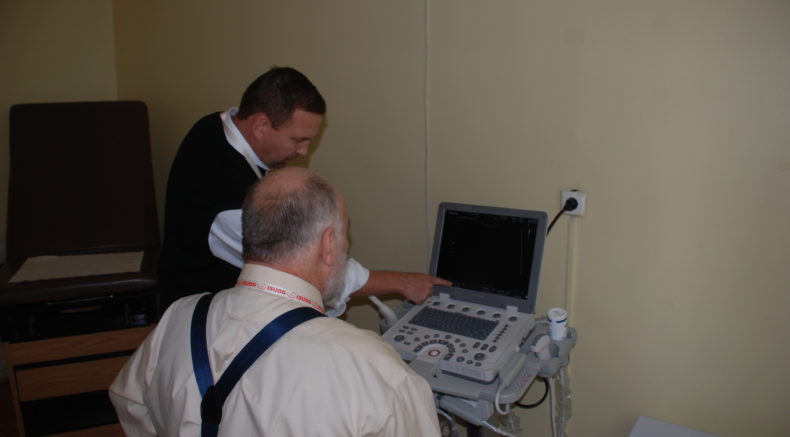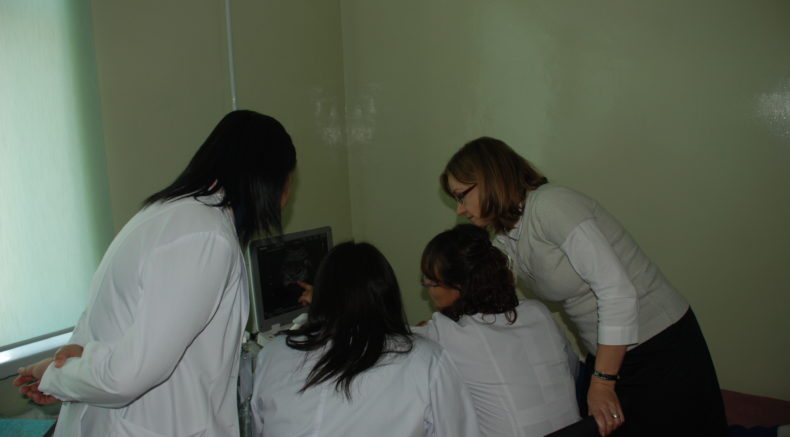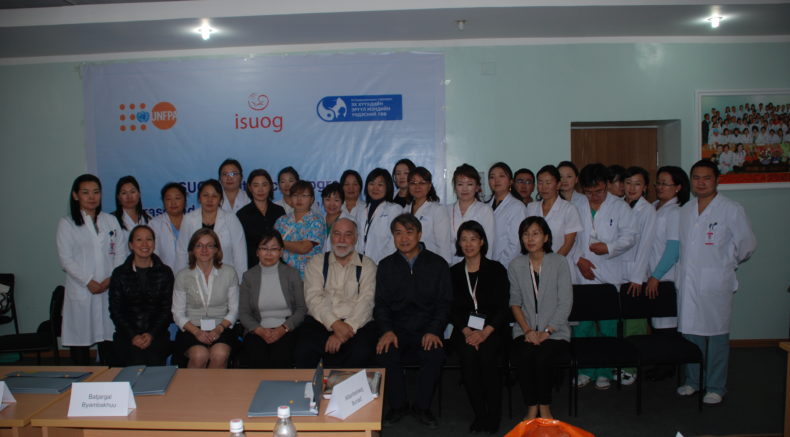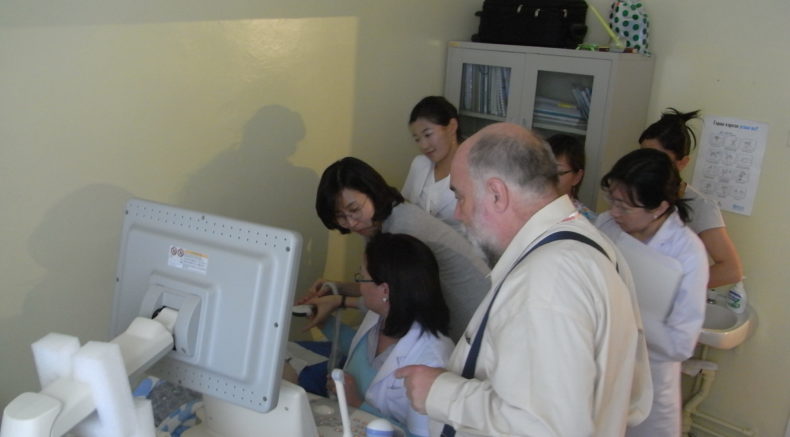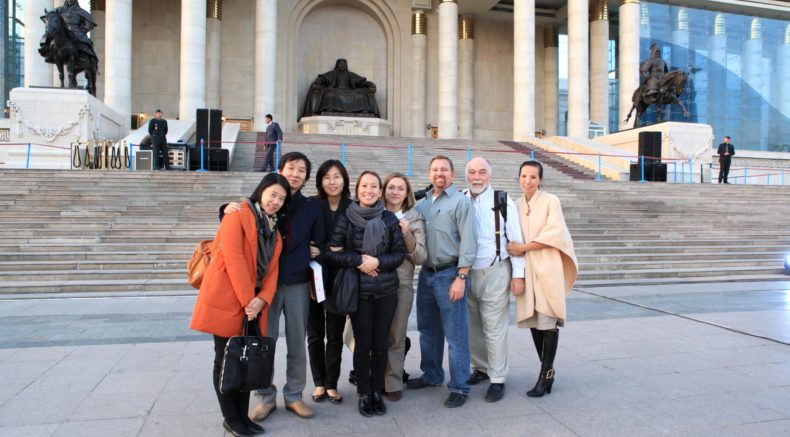 ISUOG Training team:
Dr. Philippe Jeanty, USA (team leader)
Dr Iryna Tsihanenka, Belarus
Prof Jong Kwan Jun, South Korea
Prof Kwang Jun Kim, South Korea
Prof Moon-Young kim, South Korea
Prof Ja-Young Kwon, South Korea
Mr Mike Kammermeier (Samsung Medison)
Manna Kamio Badiella (ISUOG's Outreach Program Coordinator)

Project purpose: To provide ultrasound training to local OB/GYN practitioners in Mongolia with the intention that these trainees eventually become local trainers.
Project deliverables:
Goal: By the end of Phase I, trainees will be competent in ultrasound scanning techniques and conduct quality scans in line with basic training outreach templates.
Output: Training dedicated trainees in basic ultrasound in OB/GYN scanning and hone in on their skills by evaluating their progress and provide mentoring between programs.
Outcome: Trainees competent OB/GN ultrasound scanning will increase level of anomaly identification and aid in preventing preventable causes of maternal mortality locally.

Course participants: 18 physicians from 12 hospitals in 8 provinces
Ultrasound machines: Three Samsung MySono U6 systems were donated to the project. A further two systems were provided for the duration of the training.
Training summary:
Five days of lectures and hands-on scanning took place daily from Monday to Friday, starting at 8:30 AM and finishing at 5:30 PM. Classroom instruction with lectures and tests on obstetric and gynaecological ultrasound took place in the morning, and hands-on training was carried out every afternoon.
The first day started with an opening ceremony in the hospital's auditorium, followed by interview from Mongolian televeision channels. The trainees held a relatively high level of knowledge to start with, which allowed for a rapid progression through the course material and compensated for the longer time it took to give the lectures which were being consecutively interpreted by NCMCH staff.
Though the lectures doubled in time because of the need to translate, some the quick learning of the trainees with some adjustments to the lecture schedule helped in keeping the didactic component of the training on track.
For the daily hands-on training which took place every afternoon, the trainees were split into five groups, each supervised by one of the trainers. Each group saw approximately 6-8 patients every afternoon, making a total of 30-40 patients overall seen every day. The very competent group of hospital facilitators provided much of the English/Mongolian translations. Some trainees had Russian or Korean language skills, which was an advantage with the communication within the groups.
The trainees were also very good on the ultrasound machine, and progressed to more advanced techniques like 4-chamber heart, 3-vessel trachea view and some umbilical artery Doppler.While the trainers provided hands-on scanning training to the trainees, Mike Kammermeier of Samsung Medison provided invaluable training and technical support with the donated machines, ensuring all systems were running smoothly and the best possible settings were being used for each type of scan.
After a week of very intensive learning, the group made significant improvements on their test scores despite high pre-test results to begin with. Results were presented on the final day, with highest scorers and most improved given special mention.
Despite the language barrier, the trainers and trainees got along very well and all were sad to part. However, it was agreed that ISUOG would be returning as soon as the weather allows in 2013.
ISUOG would like to thank Dr Tsedmaa Baatar of NCMCH and her wonderful team of facilitators and staff who made the team's stay in Mongolia so pleasant. ISUOG would also like to thank Samsung Medison for their generous contributions and H&H company for taking such good care of the team in Ulaanbaatar. ISUOG also thanks KSUOG for sending their very best trainers to the project, including the society's president who also took part in the training project. And last but certainly not least, the training team for being such dedicated and generous individuals to the cause of the ISUOG's Outreach Program – thank you so much for all your invaluable contributions!