ISUOG Outreach returns to El Obeid to enhance the skills of the trainees one year later.
ISUOG Outreach partners with the Sudanese Ministry of Health to launch Outreach in Sudan
Project Title: ISUOG Outreach training in ultrasound in obstetrics and gynecology, Phase I - Part II
Location: El Obeid, Sudan
Dates: 12-16 November 2017
Project partners: Sudanese Ministry of Health (North Kordofan), University of Kordofan, and Salamat Doctors Charity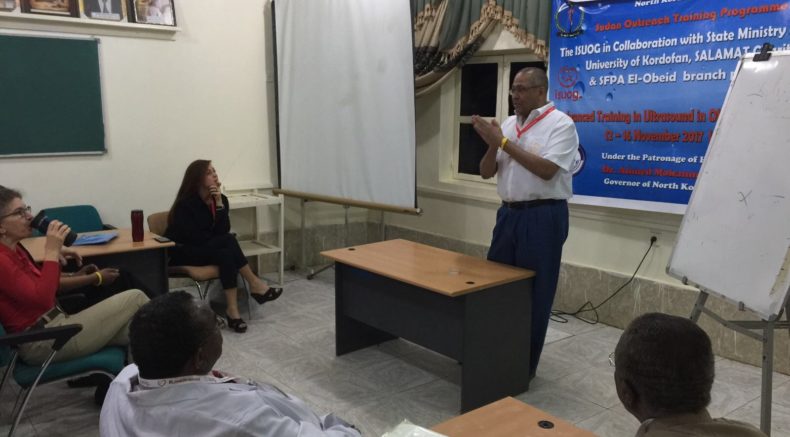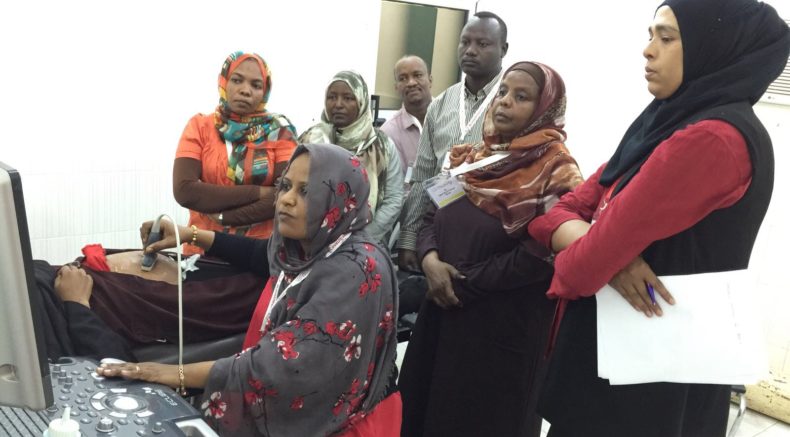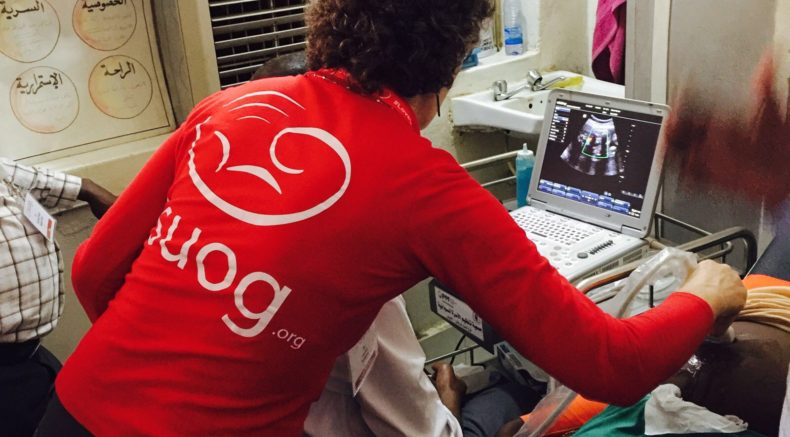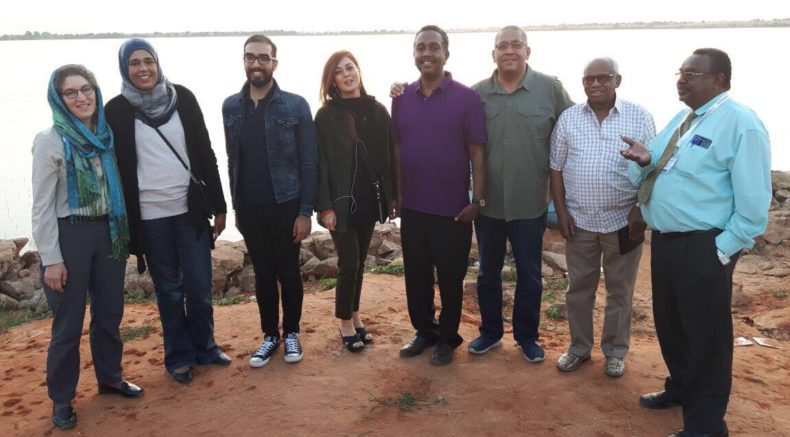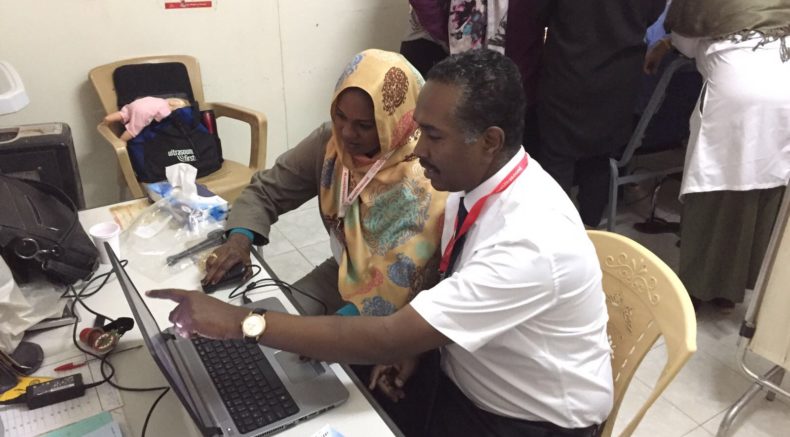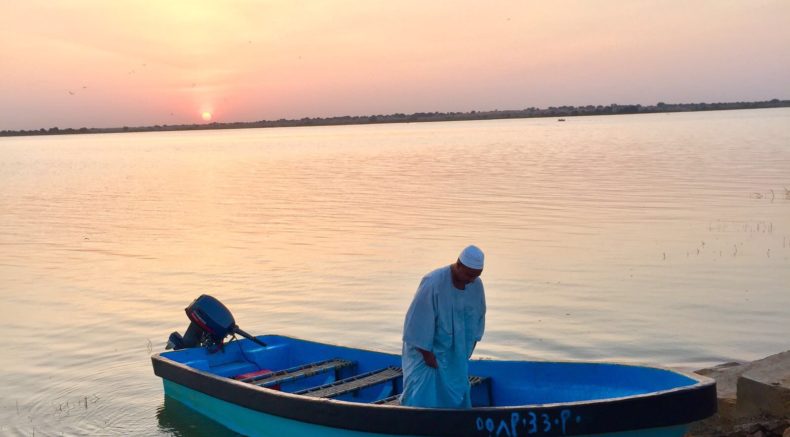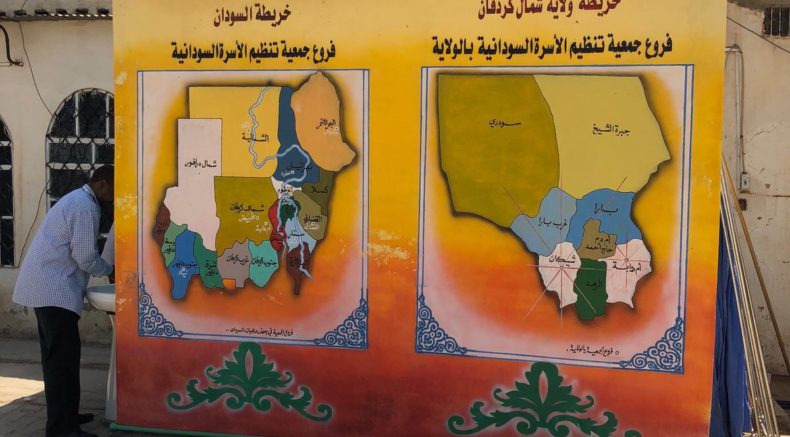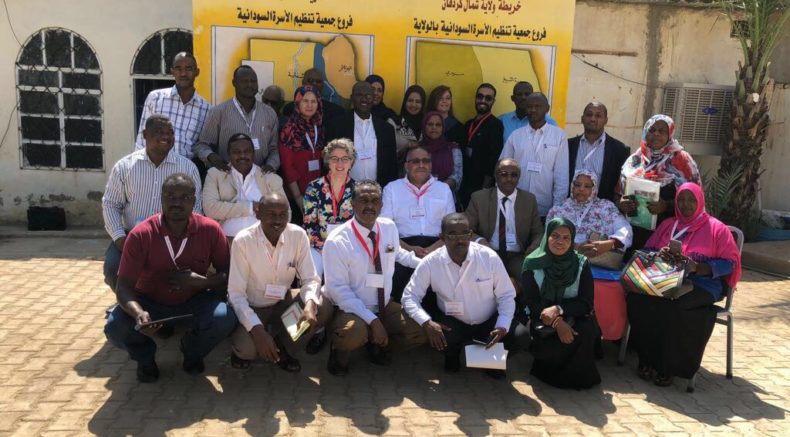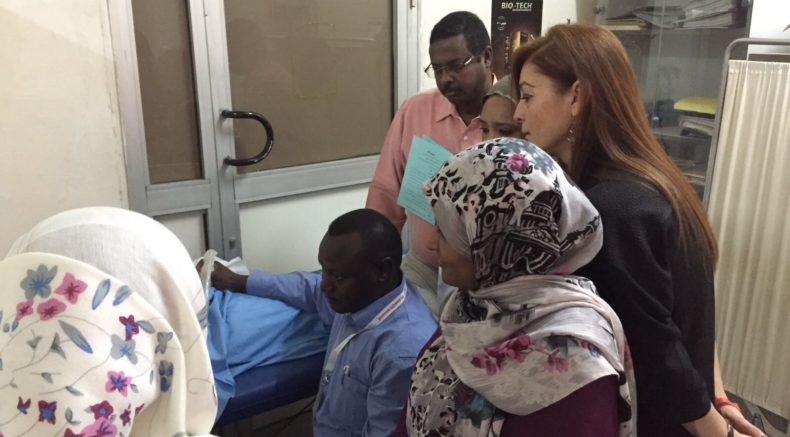 ISUOG Training team:
Prof. Hisham Mirghani (UAE/Sudan) - team leader
Dr. Reem Abu-Rustum (Lebanon)
Dr. Angela Ranzini (USA)
Dr. Sami Mahmoud (Sudan)
Yasmin Casmod (South Africa)
Gesu Antonio Baez (ISUOG's International Development Coordinator)

Project purpose: To provide ultrasound training to local OB/GYN practitioners in Sudan with the intention that these trainees eventually become local trainers.
Project deliverables:
Goal: By the end of Phase I, trainees will be competent in ultrasound scanning techniques and conduct quality scans in line with basic training outreach templates (SO2).
Output: Training dedicated trainees in basic ultrasound in OB/GYN scanning and hone in on their skills by evaluating their progress and provide mentoring between programs.
Outcome: Trainees competent OB/GN ultrasound scanning will increase level of anomaly identification and aid in preventing preventable causes of maternal mortality locally.
Participants: 30 trainees from across North Kordofan State
Training location: International Planned Parenthood Federation Maternal Hospital

Training summary:
The program consisted of hands on scanning taking place in the morning (8:30 to 12:30) with lectures taking place in the afternoon (13:30 to 15:00). On this return Trip, the team easured retention of skills by including 20 questions into the pre-test that covered topics from Trip 1. Interestingly, the Retention Questions average score was 45%
Practical Assessment using OSAUS Structured Assessment for Ultrasound was introduced for the first time as a method to assess competency skills of the trainees and the results gave an average score of 78% with Fetal Biometry at 74%. Trainees were previously grouped into teams based on years' experience in scanning but following review of assessments, trainees were grouped based upon those needing more focus and those excelling faster in their scanning skills in order to offer a more bespoke practical session.
Mindray (via its Sudanese supplier Tabasheer) partnered with ISUOG via the University of Kordofan and provided two machines on loan for the program once more in addition to sending their local engineer from Khartoum with the team. The two other machines used (Alpinion and Sonoscape) belong to the local centre and all machines used were similar to ones used by all trainees attending the program. More than 150 patients were scanned during the program.
Retention of trainees was good with only two trainees failing to show up, bringing the total numbers to 27 instead of 30. As always, Trainees were engaged, focused and hungry to succeed. Many of the trainees became actively engaged with ISUOG following their trainee membership inclusion with one of the trainees (Dr. Ahmed Amin Mohammed) even having an abstract accepted for Vienna World Congress.
The event concluded with talks and ceremonies given by the Minister of Health, the Dean of the University of Kordofan and the North Kordofan State Governor and a lecture by Dr. Angela Ranzini on the importance of ultrasound on maternal health.