ISUOG Outreach first worked in Haiti back in 2008 and has so far run six successful projects in both Port-au-Prince and the Central Plateau region.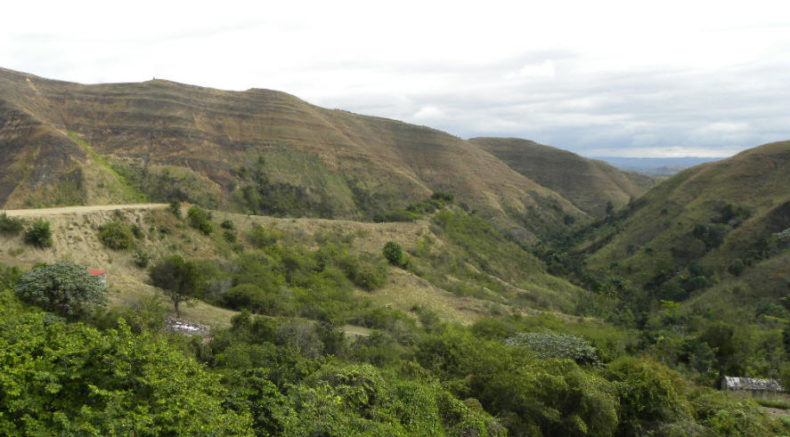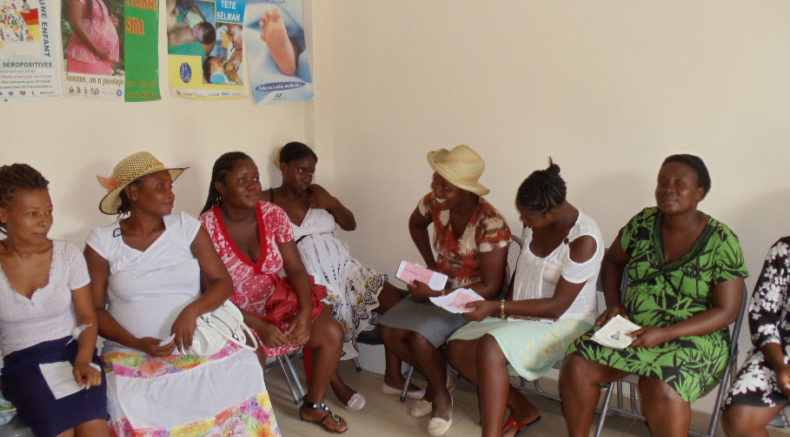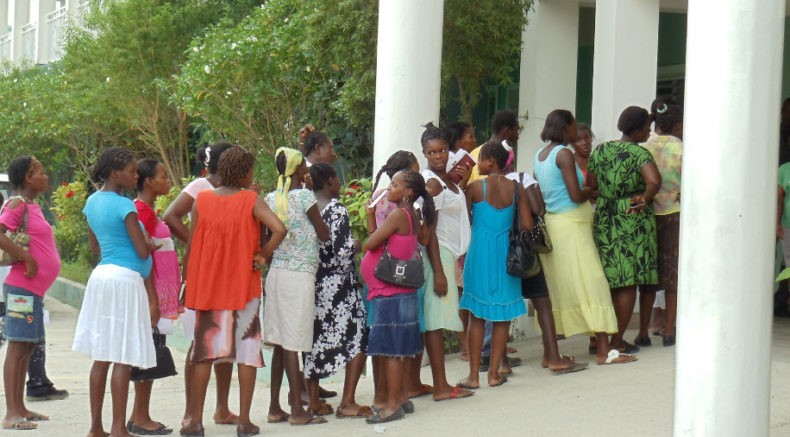 According to the most recent UNFPA report, women in Haiti have a 1 in 80 chance of dying due to complications in pregnancy or child birth, compared to the rest of Latin America which is 1 in 510. Complications such as ectopic pregnancy, placenta previa, multiple pregnancy, fetal malposition and abnormal fetal growth are known to increase morbidity and mortality and are all simply diagnosed using ultrasound diagnosis.Given ISUOG is ideally suited to provide the necessary training and support for the introduction of ultrasound services to women's healthcare, ISUOG Outreach has coordinated two projects in Haiti aimed at training local trainees in becoming trainers within their region.
Phase 1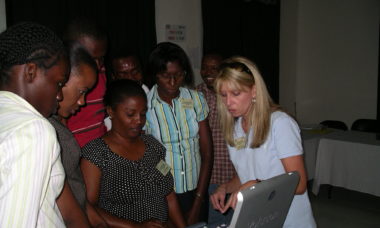 ISUOG Outreach launched its first project in Haiti in the Central Plateau town of Hinche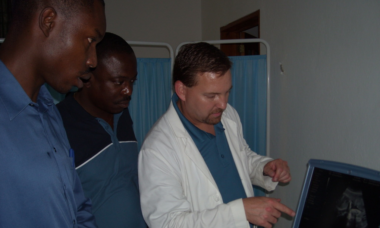 ISUOG Outreach returned to Hinche to reinforce the training from Trip 1.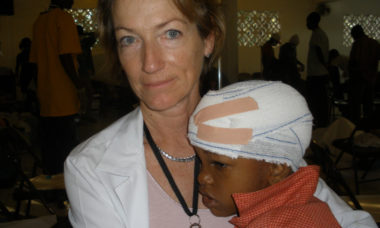 During ISUOG Outreach's third trip to Hinche and the final program for Phase I, the training was abruptly interrupted by the 2010 Haitian Earthquake.
Phase 2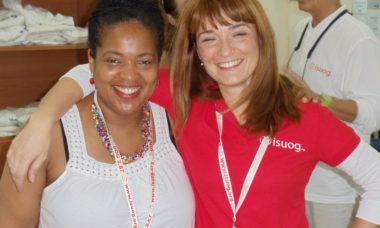 ISUOG Outreach returns to Haiti for the first time since the 2010 Earthquake, but this time in the capital Port-au-Prince, to trainee local practitioners.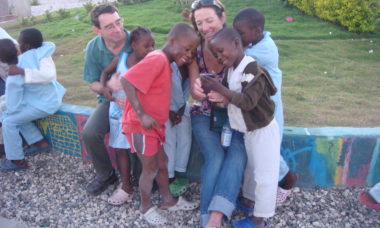 ISUOG Outreach returns to Port-au-Prince to help the trainees hone in on their ultrasound skills.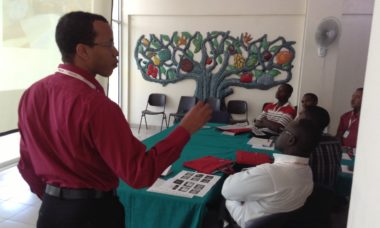 ISUOG Outreach for the third and final trip of Phase I in Port-au-Prince
Partners
Fondazione Francesca Rava NPH Italia is an independent, non political, charitable non profit foundation whose mission is to help children in serious need, in Italy and worldwide, through children sponsorship, fundraising projects, volunteers and educational programs. In Italy the Foundation represents NPH (Nuestros Pequenos Hermanos – Our little brothers and sisters) a charitable organization for orphaned and abandoned children in Latin America, founded in 1954 by Father William Wasson, from Phoenix, Arizona. In 55 years, more than 25,000 orphaned and abandoned children have been helped in the N.P.H. orphanages in Mexico, Haiti, Guatemala, Honduras, Nicaragua, El Salvador, Dominican Republic, Peru and Bolivia. Francesca Rava Foundation is based in Milan, Italy. It is also incorporated in the USA as a 501 3c, in order to gather all affectionate donors and volounteers willing to help taking part to the team also from the States.
Physicians for Peace has also provided logistical support in this project, supporting the ISUOG's trainers mission to Haiti. Physicians for Peace was founded in 1989, and is dedicated to the ideal that health care in the developing world can best be improved by providing training and education to health care professionals in those countries. By focusing on long-term, sustainable, replicable medical education and training, we send teams of medical volunteers — including physicians, dentists, nurses, physical therapists, physician assistants and other healthcare professionals — to places where their teaching and healing skills are needed most. Partners In Health (PIH) and its Haitian partners Zanmi Lasante joined forces with ISUOG for the first ISUOG Outreach project in Haiti.

The Society of Maternal-Fetal Medicine was established in 1977 and is the membership organization for obstetricians/gynecologists who have additional formal education and training in Maternal-Fetal medicine. The goals of the Society for Maternal-Fetal Medicine include advancement of knowledge in reproductive biology that will enhance the quality of women's health care.
Operation Blessing International is ISUOG's logistical partner for this project, and have very generously offered to house and feed the trainers for the duration of their stay at RELAX, Operation Blessing's 11-room guesthouse. Operation Blessing has been working in Haiti since the 2010, in various projects spanning from medical relief and health care, capacity building, children's care and education. OB also works closely with St Damien, and recently provided funding to build a new 2 room operating suite; is helping provide clean water to their orphanage as well as waste water treatment solutions for the hospital; and sending US surgical teams for surgery, post op and educational training.
GE Healthcare is one of the world's largest suppliers of ultrasound equipment. Headquartered in the United Kingdom, GE Healthcare is a unit of General Electric Company. Worldwide, GE Healthcare employees are committed to serving healthcare professionals and their patients in more than 100 countries. GE's "healthymagination" vision for the future invites the world to join them in their journey as they continuously develop innovations focused on reducing costs, increasing access and improving quality around the world. GE Healthcare kindly loaned one machine to the St Damien project, and donated ten systems to the Partners In Health project in Hinche.
Trip 2
Location: Cap-Haïtien, Haiti
Hospital: Hôpital Universitaire Justinien
Training dates: 23-27 October 2017
17-21 September 2018
Partners
PEPFAR
Zanmi Lasante
AMHE