Read the latest letter from ISUOG President, Prof. Tom Bourne, about life under COVID-19, next webinar in the series later this month to mark the Endometriosis Awareness Month, appointment of new ISUOG ambassadors and two new Special Interest Groups and much more.
Dear Colleagues,
In the UK over the last week, it has felt like spring in some areas, daffodils and snowdrops are flowering and there seems to be a sense of optimism around. A sense of normality returned as Wales beat England at rugby and India hammered the England cricket team in Ahmedabad. This is something of a new sensation after the last year. Although COVID-19 has been an entity for longer, in practical terms, the end of February/early March marks a year of the pandemic in many countries. Just looking at my diary from January 2020 and comparing it to this year is quite revealing, and not in a good way. In a year, our vocabulary has expanded such that all my non-medical friends are entirely familiar with "R numbers", "RNA vaccines", "spike proteins" and "escape variants". People veer away from each other on the sidewalk, and normal human contact has largely disappeared. Sport is played routinely in empty stadiums, and the Golden Globes took place this week over Zoom (and even some of the professionals forgot to unmute). If I actually went to a dinner party, I feel sure the conversation would end up being about AstraZeneca vs Pfizer or Moderna. Meanwhile, in some countries that have pursued a zero-COVID policy, life appears fairly normal. It has been quite a year.
In medicine, much has been written about the impact of COVID-19 on the health and wellbeing of clinicians. We have had controversies over provision of PPE for healthcare workers and similar issues over vaccination for clinicians in some countries. Meanwhile in the background, for many residents or trainees, for the last year, their training has simply evaporated. Many have been used to fill rota gaps, cover sick leave or been sick themselves. In many cases, routine surgery and outpatient activity have been cancelled for months, whilst ultrasound lists have been rationalized. All this has reduced training opportunities. Against this backdrop, there are huge pressures to deal with the backlog of work that has accumulated. Again, this is not conducive to training. Nor is it ideal for a workforce that is already tired and in many cases burnt-out. ISUOG has to play its part in making sure trainees are given opportunities to catch up with their education. I am sure the new NGEN committee will have a view on this.
ISUOG has been busy. On Sunday, we held the first of this year's webinar series. Given the timing, it was inevitable that this focused on COVID-19 and what has been learnt over the last year. We had some great speakers covering vaccine policy, new variants, vaccination in pregnancy, mother-to-fetal transmission and thromboprophylaxis. In the webinar, Christoph Lees spoke about the findings from a large COVID-19 registry study, published in The White Journal, combining data from the PAN-COVID and AAP SONPM registries that included 4005 pregnant women who had suspected or confirmed COVID-19. The study found that no babies died from COVID-19 in the study, and that there was no increase in the risk of stillbirth or low birth weight. However, preterm birth was increased by 60%, probably due to concerns about the impact of COVID on the mother. Beate Kampmann spoke about the COVAX initiative that aims to vaccinate 20% of the population in LMIC countries. This was a sharp reminder that COVID is a global problem and it is the responsibility of the international community to ensure that vaccines reach everyone and not just the current few. If you missed the webinar, it is now available on demand on the ISUOG website.
March is Endometriosis Awareness Month, which has a mission to raise awareness of a disease that impacts millions of women worldwide. One of the biggest challenges relates to diagnosis. For many with pelvic pain, it is likely that deep infiltrating endometriosis (DIE) will be missed on an ultrasound scan. This is no longer acceptable, and the time has surely gone where either a surgeon or the patient is surprised by the pathology found at laparoscopic surgery. Nobody should have surgery for possible endometriosis if they have not undergone an expert "endometriosis" scan. To mark Endometriosis Awareness Month, on Sunday 28th March, the second in this years' ISUOG webinar series will be devoted to endometriosis. The webinar will be put together by George Condous and will certainly be one not to miss. This is a clinical area in which ISUOG can make a difference for patients.
On Friday, there was a meeting (by Zoom, naturally) for all the new ISUOG ambassadors. Listening as each ambassador spoke about their work and ambitions with ISUOG, it was immediately clear that ISUOG is really fortunate to have so many highly experienced and exceptional clinicians to work with from all over the globe. The biggest theme related to language. ISUOG must produce educational content that is accessible, which means it has to be translated into multiple languages. It was also clear that many ambassadors are carrying out extensive outreach work in low-income settings. ISUOG has to adopt policies that better support this activity.
Two new special-interest groups (SIGs) have also been approved this month. One on twins, which will be chaired by Asma Khalil, the other devoted to artificial intelligence and chaired by Dirk Timmerman. SIGs are less formally constituted than committees, so can be more flexible in terms of membership and the work that they carry out. I think ISUOG has probably not seen the development of SIGs as a priority in the past, however, bringing people together with a shared interest to network, solve problems, stimulate research and propose new educational material must surely be a good thing. I think we will see more of them in other areas.
Meanwhile, the ISUOG Scientific Committee has been meeting to put together the program for the World Congress this year. They have voted on the plenary lecturers and we look forward to announcing information about the program soon.
So, that's it for the newsletter this month other than to remind you that the Calgary Virtual International Symposium will take place on the 17th and 18th April. Suffice to say it is a really good program, so do take a look on the ISUOG website.
With best wishes,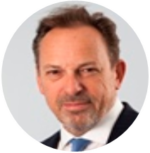 Prof. Tom Bourne
ISUOG President