Ectopic pregnancy (EP) is characterized by the implantation and development of an embryo outside of the uterine cavity. The overall rate of EP is 1–2% in the general population, and 2–5% among patients who have utilized assisted reproductive technology.
Anyone capable of conceiving of child-bearing age, who is sexually active or having fertility treatment like IVF, is at risk of ectopic pregnancy. Although the overall mortality has decreased over time, ruptured EP is a leading cause of maternal death during the first trimester with a mortality rate of up to 14%, and also responsible for approximately 5–10% of all pregnancy-related death.
ISUOG has created a bank of resources on ectopic pregnancy, including UOGJournal articles, speaker videos and learning materials.
Read
Access ISUOG's Patient Information leaflets on ectopic pregnancy, written and reviewed by medical professionals in easy to understand terminology.
Read papers and articles written by expert clinicians from the immediate and wider ISUOG community for our UOG Journal, bank of educational resources and community outreach.
S. Nijjar, C. Bottomley, E. Jauniaux, D. Jurkovic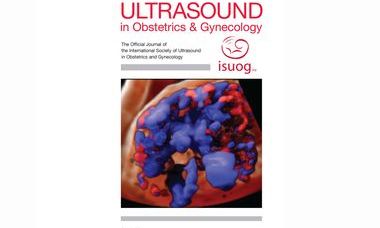 I. P. M. Jordans, C. Verberkt, R. A. De Leeuw, C. M. Bilardo, T. Van Den Bosch, T. Bourne, H. A. M. Brölmann, M. Dueholm, W. J. K. Hehenkamp, N. Jastrow, D. Jurkovic, A. Kaelin Agten, R. Mashiach, O. Naji, E. Pajkrt, D. Timmerman, O. Vikhareva, L. F. Van Der Voet, J. A. F. Huirne First published: 14 November 2021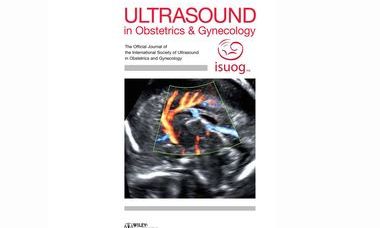 I. E. Timor-Tritsch, G. Horwitz,F. D'Antonio, A. Monteagudo, E. Bornstein, J. Chervenak, L. Messina, M. Morlando, G. Cali First published: 07 January 2021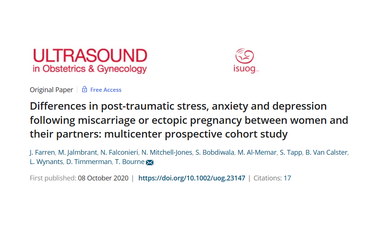 One in 12 partners experience post-traumatic stress after miscarriage, suggests a new study. The research, led by Imperial College London, surveyed over 100 couples who had experienced early stage pregnancy loss (miscarriage or ectopic pregnancy before 12 weeks).
Watch
Watch videos on endometriosis produced from ISUOG's World Congresses, International Symposia and special events, with expert speakers and guest lecturers in the field of obstetrics and gynecology.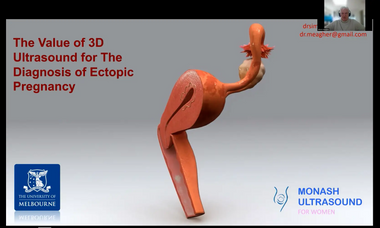 By Prof. Simon Meagher, Early Pregnancy Complications: Ectopic Pregnancy and Miscarriages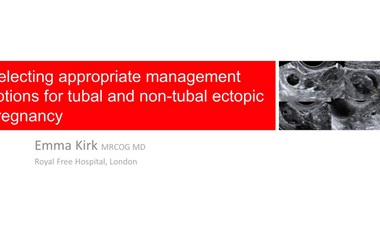 By Dr Emma Kirk, World Congress 2020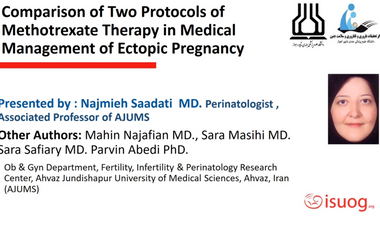 By Dr Najmieh Saadati, World Congress 2020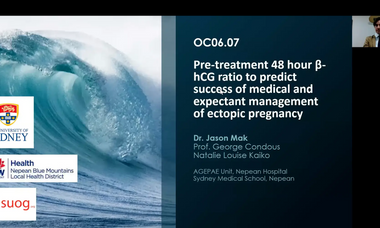 By Dr Jason Mak, Prof. George Condous and Natalie Louise Kaiko, World Congress 2020
Learn
Further your learning on ectopic pregnancy by accessing our 'Supplement your Learning' page, complete with Patient Information leaflets, ISUOG Practice Guidelines, Basic Training resources, learning modules, CME activities and more:
Early Pregnancy Complications: Ectopic Pregnancy
Find out about ISUOG Education courses by accessing our Events Calendar
here
.