The first ever program of ISUOG Outreach in Rwanda has kicked off In October 2019 in Masaka hospital, located in the suburbs of the capital city Kigali. ISUOG is partnering with the Rwandan Ministry of Health and the Rwandan Society of Obstetrics and Gynecology (RSOG) to bring basic OB/GYN ultrasound training to 27 medical professionals coming from across the country.
Project Title: ISUOG Outreach training in ultrasound in obstetrics and gynecology, Phase I - Part I

Location: Kigali, Rwanda

Dates: October 28 - November 1 2019
Project partners: Rwandan Ministry of Health, RSOG, OPUS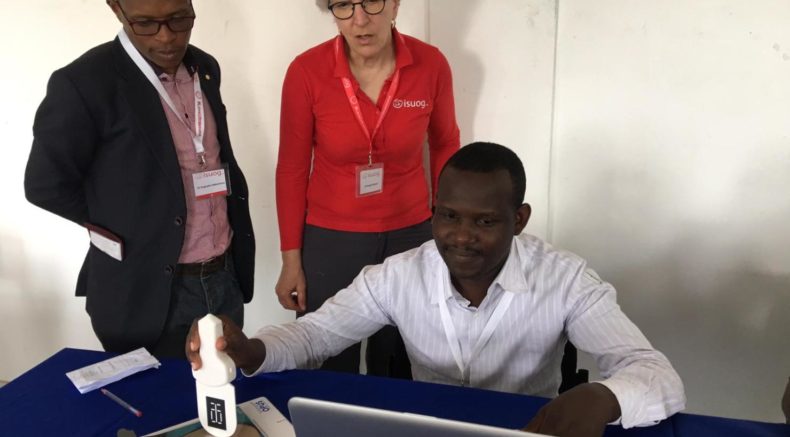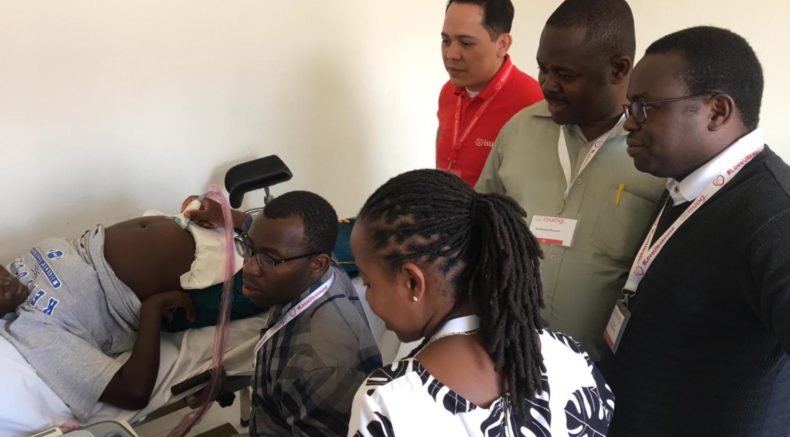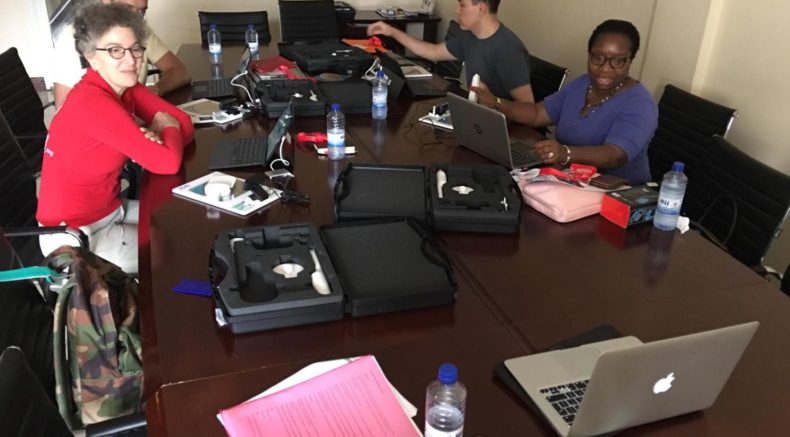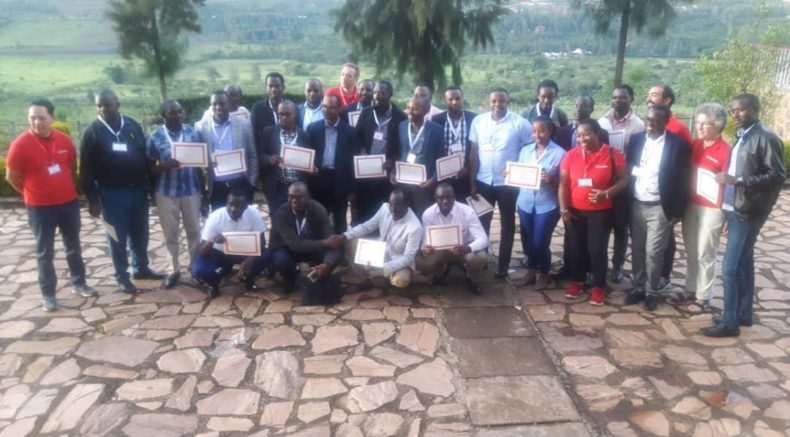 ISUOG Training team:
Dr. Angela Ranzini (USA) - team leader
Dr Ben Bryden (Lesotho/USA)
Dr Mario Lumbreras Marquez (Mexico/USA)
Dr Theodora Pepera (Ghana/UK)
Gesu Antonio Baez (ISUOG Outreach)

Project purpose: To provide ultrasound training to local OB/GYN practitioners in Rwanda with the intention that these trainees eventually become local trainers for midwives in Health Centres.
Project deliverables:
Goal: By the end of Phase I, trainees will be competent in ultrasound scanning techniques and conduct quality scans in line with basic training outreach templates (SO2).
Output: Training dedicated trainees in basic ultrasound in OB/GYN scanning and hone in on their skills by evaluating their progress and provide mentoring between programs.
Outcome: Trainees competent and confident in OB/GN ultrasound scanning, and are able to provide training to midwives and nurses in Health Centres.
Participants: 27 trainees from across Rwanda

Training location: Masaka Hospital, Kigali

Training summary:
The program consisted of lectures taking place in the morning (8:00 to 10:00) with hands on training taking place in the afternoon (11:00 to 16:30). There was an opening ceremony in the beginning hosted by the hospital administration, Rwandan Ministry of Health and RSOG, inaugurating the program and welcoming the 27 trainees who came from key provinces of Rwanda.
The Basic Training Curriculum was used in training and divided accordingly among the trainees for delivery, with pre- and post-test assessment in both practical and theoretical skill set applied at the beginning and end of the program in order to assess skills attained. ISUOG Outreach also introduced 4 simulators to the program for trainees to utilise during breaks in hands-on training.
The trainees were extremely positive to the simulators present. Overall comments revealed that they found the machines to be easy to use and also a real asset to their learning experience. Trainers noted swiftness in probe movements and better imagining during the week, thanks in large part to the addition of the simulators.
Trainees were divided into groups of six to five with each trainer subsequently becoming their mentor accordingly. Trainees will now send images on a weekly basis to their trainers with quarterly targets for cases to provided before return trip to Rwanda in Summer 2020.
In the closing ceremony, ISUOG team had the opportunity to thank the Minister of Health Dr. Diane Gashumba for the support provided to this program. Moreover, ISUOG thanked Dr. Eugene Ngoga, president of the Rwanda Society of Obstetricians and Gynecologists (RSOG), Dr. David Ntirushwa, RSOG vice-president, and all the people that were involved in the planning process of this amazing effort including the director of the Masaka Hospital. Dr. Ngoga emphasized the need for the development and implementation of medical education programs to attain a positive impact on the health of Rwandan women and their children. Furthermore, he recognized the effort of the trainees and the opportunity to implement this knowledge at all the hospitals in this visionary nation. Finally, a certificate was provided to each trainee. ISUOG is looking forward to the second trip in 2020.
Finally, ISUOG would like to thank its passionate and driven team for a successful Phase I Trip I of the Rwanda project - Dr. Angela Ranzini, Dr Ben Bryden, Dr Mario Lumbreras Marquez, and Dr Theodora Pepera.