ISUOG Outreach's recent program in Oman empowers local doctors on how to use and teach ultrasound in their regions.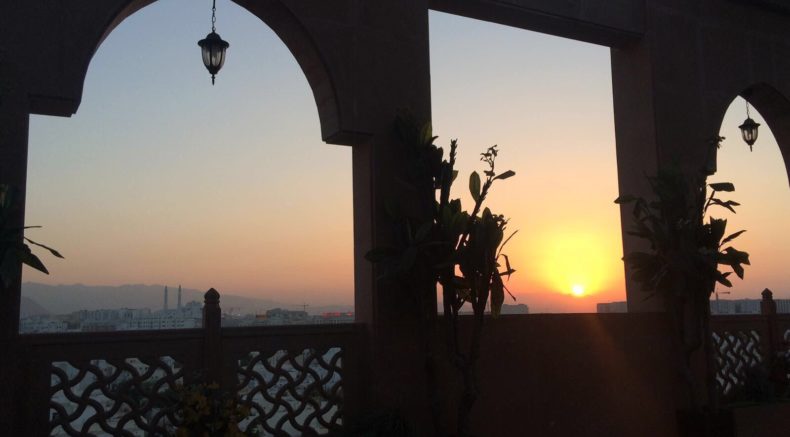 The Sultanate of Oman is located on the Arabian Peninsula and neighbours Yemen to the west and Saudi Arabia and the United Arab Emirates to the north. Famed for its frankincense, myrrh and gold, the country is known for its peace-loving people and authentic appeal. Yet despite all the allure of this mesmerising country, adequate training in OB/GYN ultrasound remains a significant challenge, disserving Omani women. In collaboration with the Omani Ministry of Health and GE Healthcare, ISUOG Outreach launched its program in Muscat training trainees from across the country who will become the future trainers for the nation.
Location: Muscat, Oman
Hospital: The Royal Hospital, Muscat
Training Dates: 4-8 November 2017
8-12 April 2018
12-17 January 2019
Phase 1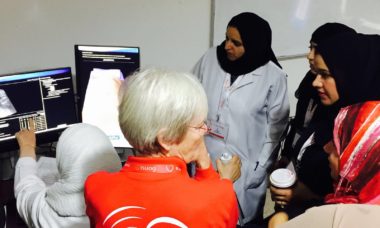 ISUOG Outreach partners with the Omani government to launch the first national ultrasound training in Oman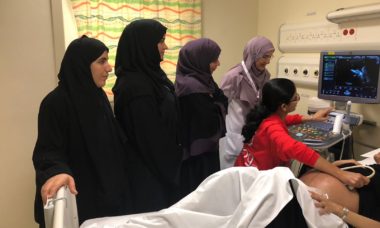 The Outreach team returns to Muscat to progress the second stage of Phase I
Partners:

Omani Ministry of Health
The Omani Ministry of Health is responsible for ensuring the availability of health care to the people of Oman. In course of implementing its health development plans, the Ministry's organization had to be adapted in tune with the strategies and objectives that were crystallized during 1990.

GE Healthcare
GE Healthcare is the primary provider of ultrasound equipment in Oman. GE Healthcare is one of the world's largest suppliers of ultrasound equipment. Headquartered in the United Kingdom, GE Healthcare is a unit of General Electric Company (NYSE: GE). Worldwide, GE Healthcare employees are committed to serving healthcare professionals and their patients in more than 100 countries. GE's "healthymagination" vision for the future invites the world to join them in their journey as they continuously develop innovations focused on reducing costs, increasing access and improving quality around the world.
Project Report
Project Updates
ISUOG Outreach is off to Oman!