ISUOG Outreach has worked with the Sudanese Government and key stakeholders to bring basic ultrasound in OB/GYN training locally in a sustainable environment.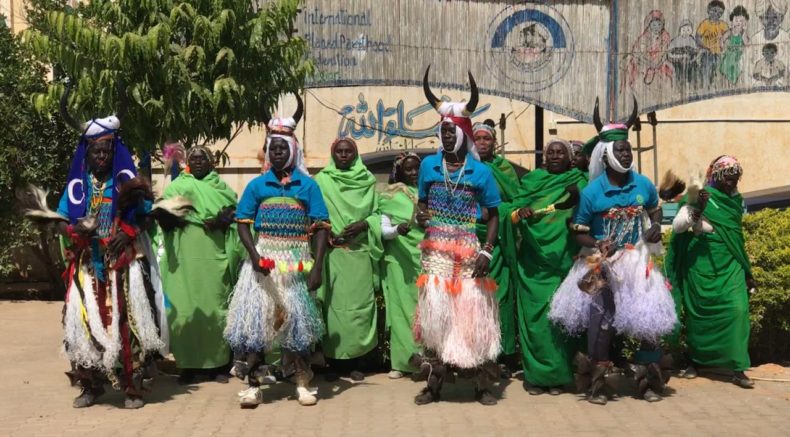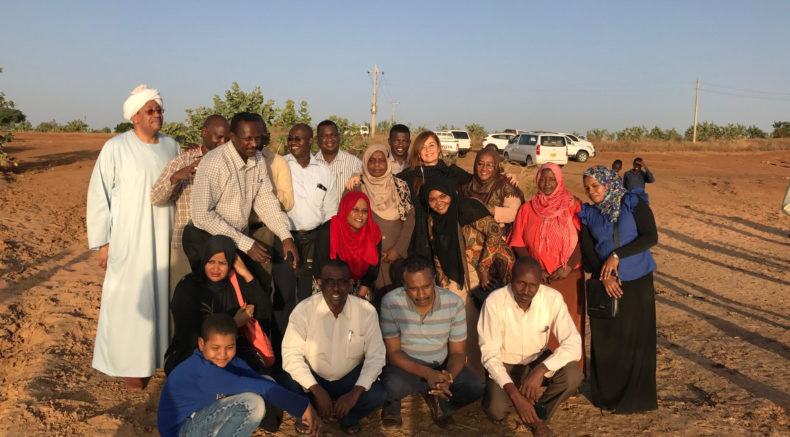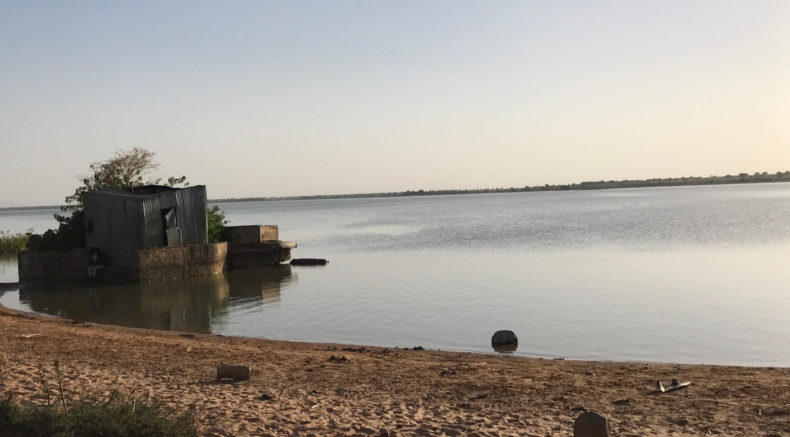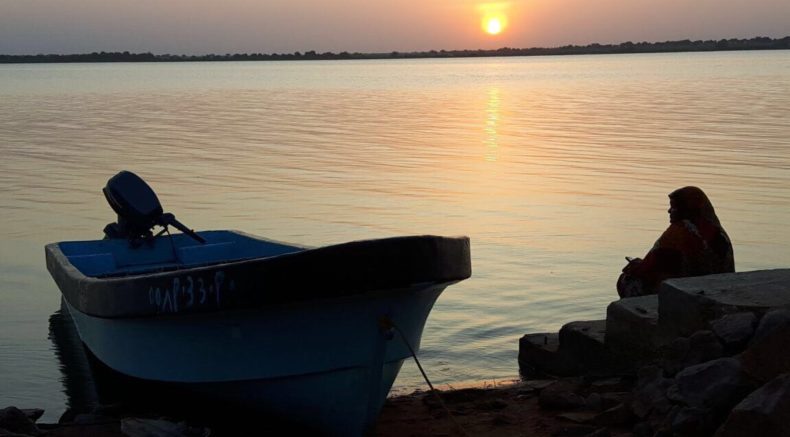 The East African nation of Sudan is the 3rd largest country in Africa (once the first following the breakup with South Sudan back in 2011) and a land full of history and intrigue, from the pyramids of Meroe to the magestic White and Blue Nile which unite in the capital Khartoum to form the legendary Nile River. Despite these historic feats, Sudan is home to one of the worst level of maternal mortality rates in Sahelian Africa, with 1,107 deaths per 100,000 live births. Collaborating with the Sudanese Ministry of Health, the University of Kordofan and Salamat Doctors Charity, ISUOG Outreach launced in the city of El-Obeid to train key doctors who will in turn lead the national initiative to train OB/GYN practitioners in ultrasound outside of Khartoum.
Projects in Sudan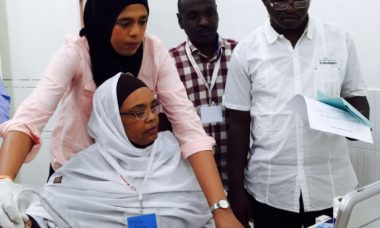 ISUOG Outreach partners with the Sudanese Ministry of Health to launch Outreach in Sudan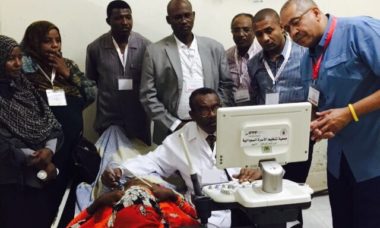 ISUOG Outreach returns to El Obeid to enhance the skills of the trainees one year later.
Partners:
Sudanese Ministry of Health - North Kordofan
The Ministry of Health focuses on the provision of equitable and quality health services that meet the Sudanese people expectations and needs, promote their health, improve their quality of life, and permits them to lead a dignified and prosperous life. This will be done through putting health at the centre of the country development policy, using best available evidence and efficient utilization of resources.
University of Kordofan
The University of Kordofan is one of the largest universities in Sudan located in El-Obeid 560 km to the southwest of Khartoum. It was founded in 1990. University of Kordofan is recognized as one of the top universities in Sudan. It features several institutes, academic units and research centres including Gum Arabic Research Centre, Centre for Intermediate Technology in Agriculture and Deanship for Research and Postgraduate Training. It is a member of the Federation of the Universities of the Islamic World.

Salamat Doctors Charity
Salamat Doctors Charity is a charitable organization of medical professionals. Salamat aim is to deliver medical care and education to the people of Sudan. Salamat is dedicated to identifying health problems in Sudan and delivering health care to those who most need it in rural areas.