According to the World Health Organization (WHO), an estimated 13 million babies are born prematurely every year. That's roughly 25 preterm babies every minute – around the world.  
World Prematurity Day, on November 17th, raises awareness of preterm birth and the impact on babies and their families. Complications of preterm births are the main cause of death in children under the age of 5. Of those that survive the neonatal period, many can suffer a lifetime of serious health issues, disabilities and long-term care. Ultrasound scanning has an important part to play in preventing the issues.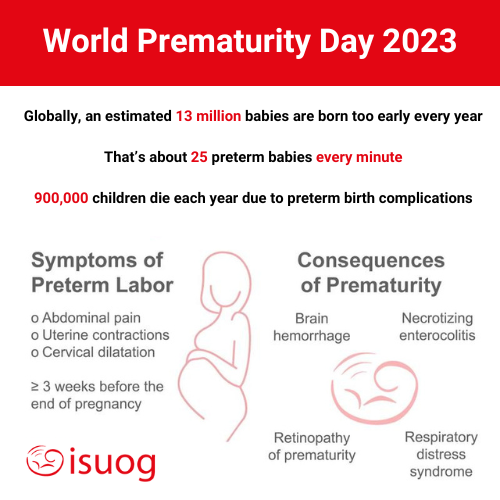 Ultrasound scanning can help predict preterm births
Preterm babies are commonly defined as those born alive before 37 weeks of full gestation. They may be born early as a result of spontaneous preterm labour, or medical interventions requiring an early caesarean birth.
The different causes of preterm birth make it challenging to develop universally effective treatments, but ultrasound technology can help. Cervical shortening can precede delivery by weeks, or months, and is one of the common risk factors for preterm birth. Cervical-length measurement, using ultrasound scanning, has been shown to be an efficient and cost-effective method for predicting preterm birth, particularly in asymptomatic women. Early screening and diagnosis is important, as there are preventative measures and treatments that can be offered to high-risk patients.
Ultrasound has an important role
Preterm birth is a global issue. According to WHO, more than 90% of extremely preterm babies (at less than 28 weeks) born in low-resource countries die within the first few days, compared with less than 10% in high-income settings.
The last decade has seen only a slight reduction in rates, and things clearly need to improve. There is an urgent need to focus on predicting and preventing the causes of preterm births, so that we can improve the outcomes for babies. The use of technology, such as obstetric and gynecological ultrasound, has an important part to play in early diagnosis and subsequent treatment.
Ask the Experts
ISUOG's Practice Guideline on the role of ultrasound in predicting spontaneous preterm birth, provides a comprehensive overview of how ultrasound can help. Two of the authors, Professor Fabricio Da Silva Costa and Dr Conrado Coutinho, featured in our two-part 'Ask the Experts' series, where they answered some key questions on preterm birth.
ISUOG supporting ultrasound scan providers
For medical practitioners who would like to know more about the use of ultrasound in obstetrics and gynecology, and for those who would like to update their knowledge, ISUOG offers CME activities for members on our structured learning platform, The Academy.
Our mission is to make sure that all scan providers are highly-trained. Our Basic Training Online Program consists of 30 courses, theoretical assessments, an ISUOG certificate and CME credits. It has been designed to provide a solid foundation and systematic approach, enabling practitioners to become confident in delivering scans without supervision.
---
You might also like these UOG Journal articles