Find out about the sessions that will address the topic of early pregnancy, meet the faculty including Shabnam Bobdiwala, and supplement your learning with other ISUOG resources.
Program - Early pregnancy
Saturday 17 October - AM and PM (BST)
Full program available
here
.
Workshop: How do you investigate and treat women presenting with recurrent miscarriage?
What causes recurrent pregnancy loss: what the science tells us - Lesley Regan (UK)

How do you assess the uterus for congenital abnormalities and focal pathology: does it make any difference if you treat what you find? - Nick Raine-Fenning (UK)

What blood tests do you do? Do any of them actually matter? - Siobhan Quenby (UK)

Is it useful to test for chromosomal abnormalities in women with recurrent miscarriage: can NIPT do the job? - Antoni Borrell (Spain)

Pulling it together: an overview of current guidance to investigate your patient with recurrent miscarriage - Maya Al Memar (UK)
OC: Managing complications in early pregnancy - details available here.
Masterclass: Managing early pregnancy complications
How to interpret serum hCG and progesterone values in patients with a PUL - Shabnam Bobdiwala (UK)

Management of non-tubal ectopic pregnancy - Dirk Timmerman (Belgium)

The optimal management of vomiting in pregnancy - Nicola Mitchel-Jones (UK)
Hub: In conversation with Tom Bourne: early pregnancy, ovarian masses – the development of gynecological ultrasound
Hub: Gynecology poster discussion: early pregnancy, fertility and endometriosis
Supplement your learning with the following learning resource, including exlusively-released video content from ISUOG courses and Congresses, UOG articles and ISUOG guidelines.
Video lectures
Diagnosing miscarriage and markers predicting likely pregnancy failure
Watch this exclusively released lecture, delivered at ISUOG's 29th World Congress. Other resources available below.
ISUOG Guidelines
VISUOG articles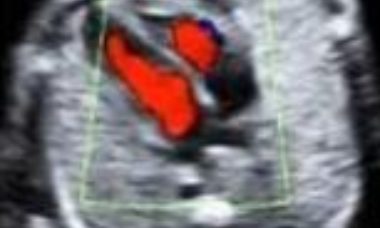 Explore chapters on the abnormal 4 chamber view.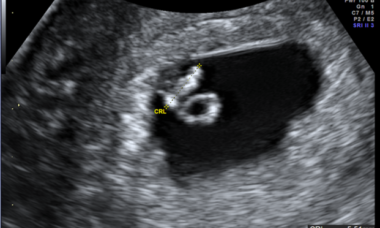 Miscarriage is the most common complication of pregnancy, and affects 25% of women who have been pregnant by the age of 39 years. It is essential that ultrasound diagnosis is made with 100% specificity, so that there is no danger of inadvertent termination of a viable pregnancy.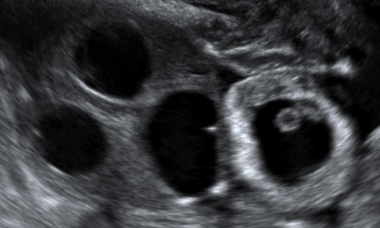 An ectopic pregnancy is defined as the presence of a pregnancy outside the uterine cavity, the commonest location being the fallopian tube. They account for 1-2% of pregnancies in the UK and may be as high as 4% with assisted conception.
Basic Training videos
This lecture was delivered by Dr Shabnam Bobdiwala at ISUOG's Basic Training Course in Chennai, in September 2018.
This lecture was delivered by Dr Trish Chadleigh at ISUOG's Basic Training Course in Chennai, in September 2018.
Become a member to have access to all our educational resources and lectures from previous congresses and courses. Become a journal member to have full online access to all articles from Ultrasound in Obstetrics and Gynecology.